8 Kenyan women in STEM you should know about
STEM is an acronym for Science, Technology, Engineering, and Mathematics. For many years, society has stipulated that men are earners and protectors while women must take care of and care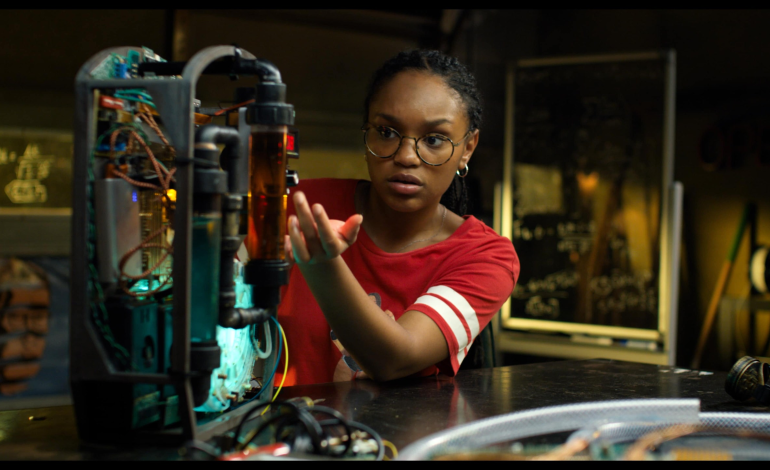 STEM is an acronym for Science, Technology, Engineering, and Mathematics.
For many years, society has stipulated that men are earners and protectors while women must take care of and care for their families. This norm has led to many women not fully exploiting their capabilities and making them shy away from studying STEM courses.
Gender inequality as a result of the unexploited potential has led to women facing discrimination in getting opportunities to work in STEM careers.  Fortunately, women are changing this narrative and proving they are a force to be reckoned with by venturing into STEM careers that have been considered male-dominated for the longest time. However, there is still not much recognition of women who work in STEM fields, even though they contribute significantly to the development of technology and science.
According to research, women in Sub-Saharan Africa make up only 18 to 31 percent of science researchers, compared to 49 percent in Southeast Europe and the Caribbean, 44 percent in Central Asia and Latin America, and 37 percent in the Arab States.
Kenyan nurse wins Ksh. 29M In global nursing award ceremony held in Dubai
Duba won the award for championing against harmful cultural practices through her Qabale Duba Foundation.
The progress is uneven, but women are making great strides in science, technology, engineering, and mathematics. Some of Kenya's most notable women working in the STEM fields are:
Engineer Esther Ruto
She is a manager at the Rural Electrification Authority. She graduated from the University of Nairobi with a Master of Science in Energy Management and a Bachelor of Science in Electrical Engineering.
Esther is the wife of Isaac Ruto, former Bomet governor.
Sarah Wepukhulu
She is a connectivity manager for the Kenya Power and Lighting Company (KPLC). Due to cultural gender roles and societal expectations, many may regard her job as only suitable for men, but she chose to challenge societal norms and studied electrical engineering at the University of Nairobi.
Before joining Kenya Power, she worked as an electrical engineer for the Kenya Civil Aviation Authority (KCAA) and Kenya Co-operative Creameries (KCC).
ALSO READ: Social movement Sky Girls unveils 'Paa- Born to fly' mini-series to empower teen girls
Prof. Sheila Akoth
She is the first female mycology professor at the University of Nairobi. She has a Ph.D. and an MSc in Mycology from the University of Nairobi in Kenya. Okoth is a member of the Royal Society of Biology in the United Kingdom, the Kenya National Academy of Science, and African Women in Agricultural Research and Development.
Elizabeth Marami
She is the first female marine pilot in Kenya. She initially studied law at the University of Nairobi but later changed her course to pursue navigation, which she studied for five years in Alexandria, Egypt. Marami was inspired to pursue her goals after reading an article about Kate McCue, America's first female captain of a megaton cruise ship.
Dr. Purity Ngina
Dr. Purity Ngina Receiving her award at a seminar held by the African Women Diplomatic Forum in Ottawa, Canada.
At the age of 28, Purity Ngina received her Ph.D. in Biomathematics, making her the youngest Ph.D. holder in the field in Kenya. She taught Financial Engineering, Financial Economics, and Actuarial Science as a lecturer at Strathmore University. Dr. Ngina currently  works as a  research and assessment manager at Zizi Afrique Foundation.
Wangari Muchiri
She is an expert in energy planning and a renewable energy engineer.
She works as a Program Development Manager, focused on renewable energy innovation locally and internationally.
She graduated from the University of New South Wales in Sydney, Australia, with a Bachelor of Engineering (Renewable Energy) and a Master of Engineering (Energy Planning and Policy) from the University of Technology, Sydney.
She also serves as the Technical Committee Chair for the Kenya Green Building Society, a non-profit membership-based organization that advocates for more sustainable buildings in Kenya.
Maurine Chepkoech
Maureen is a cybersecurity researcher at eKRAAL, Kenya's first cybersecurity innovation hub, which provides industry, academia, and other levels of government with services, guidance, and advice on cybersecurity training and education. Her work has made a significant contribution to mobile security and reverse engineering research.
She graduated  from Jomo Kenyatta University of Agriculture and Technology (JKUAT) with First-Class Honors in Telecommunication and Information Engineering.
In 2018, she received the Vice -Chancellor Award for her outstanding performance and was the only Kenyan chosen as a Google Women Tech-Makers scholar in EMEA. She was also chosen as a Mozilla Open leader in 2020 to train and mentor people on digital safety.
Grace Nzivo
Grace is one of the top female engineers in Kenya. She graduated from Kenyatta University with a Bachelor in Civil Engineering . She was motivated to become an engineer after she heard about a Florence, an Engineer, who studied Civil Engineering and came back to provide water to her community.
She works for Steel Structures Kenya Ltd as a Project Coordinator where she oversees structural steel projects from start to finish.
She is the founder of  STEM Wahandisi La Femme, an organization which aims to inspires young girls to take STEM subjects.
In conclusion
Every year, the number of women studying and working in STEM professions grows. Although there is still a gender gap in STEM fields, recognizing women's contributions to science and technology development will inspire more girls to seek STEM careers.