Meet Delish founder making it big in the nail business
The nail business used to be considered an unconventional career path, but not anymore. For people like Wangui Njuguna, it's not just one of life's little pleasures. She is reaping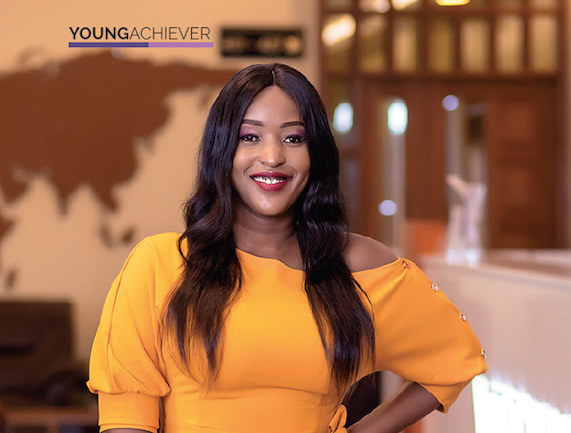 The nail business used to be considered an unconventional career path, but not anymore. For people like Wangui Njuguna, it's not just one of life's little pleasures. She is reaping from it all the while creating employment and shifting mindsets as she narrates to HARRIET OGAYO.
The beauty industry globally is a million-dollar business. In Kenya, it is certainly a formidable player in the economy as one of the fastest growing industries fuelled by urbanisation. It has also created employment for thousands of people and it is here that 29-year-old Wangui Nguguna has chosen to make her mark.
After attaining her procurement degree at Jomo Kenyatta University of Agriculture and Technology (JKUAT), the first-born of three siblings was excited to land a job that aligned with her degree in 2013. Although she had had ambitions of being a lawyer, she had found her footing in procurement and most importantly it was paying the bills.
By a quirk of fate, her world nearly came tumbling down in November 2018 when she was among those sent packing as part of the company's downsizing measures owing to hard economic times. Naturally, it was a very trying moment despite having a clothes and logistics business, which she had been running on the side. While the businesses brought in some money, she couldn't rest on her laurels without the assurance of a salary at the end of the month.
"Additionally, I was used to an 8 to 5 job and even though I had other things, they did not need me to constantly attend to them so I found that I was idle most of the time, which was frustrating," says Wangui.
While pondering on what to do next, her and her younger sister who was on the verge of finishing her diploma decided that they would try out the nail business where Wangui would invest her savings. Undoubtedly, it was a big gamble as none of them had ever worked in the industry before, with their motivation being to try something that would most likely be easy to start.
After several weeks of setting up the business in terms of acquiring space, equipment, and hiring nail technicians, Delish Nail Bar opened its doors for business at Mithoo House near Khoja bus station. Although they knew business would be challenging, they could not fathom how much different things would be on the ground. Despite being situated in an area with lots of foot traffic, there were barely any customers.
Dr. Joyce Gikunda: Lintons founder and pioneer in the cosmetics industry
Dr Joyce Gikunda started out as a pharmacist but delving into the beauty industry is a gamble that paid off, as evidenced by the success of the Lintons Beauty World franchise. She traces her journey to pioneering a new phase for the Kenyan cosmetics industry with HARRIET OGAYO.
"I knew the basics of getting permits and all the legislation required so that part was a breeze. The challenge was getting people to actually come in. On our very first days, we would get one or two clients popping in," she recalls with mirth.
Not being well versed with the nail business, they also had to rely on their technician's knowledge when it came to best practices as well as products, which, according to her, had slowed down the business' growth. Nonetheless, she turned to the Internet to find out more and with time, she and her sister were able to learn a few basic procedures and could help out more effectively.
Despite the slow growth, her persistent nature would not allow her to let up. She realised that she would have to be more innovative and agile if she were to have clients who would translate to income for the business. The first order of business was to find nail technicians who would buy into her vision in order to ensure repeat clients. The second was to carve out their clientele from the many nail salons that were up and running already.
"We found a guy to stand on the street and persuade people to come in which is how we started getting more clients. He was very aggressive so on an extremely good day, we would have up to 20 clients such that even our space which would otherwise look empty, began to fill up forcing us to look for another location," says the 29-year-old.
Three months down the line, they moved to bigger premises and having seen the potential to make it big, she turned to social media marketing. The move paid off in a way that even she could not believe.
"To be honest, we were just trying but I had psychologically prepared myself for a few months of struggling. Even then, it was my baby and I couldn't let it fail without trying hard enough. I decided to go hard on social media, taking pictures of clients' nails and posting them to attract others," she shares.
Tackling stereotypes
In about one year, Delish Nail Bar has managed to scale up the ranks of nail parlours and is among the top go-to nail salons for Nairobi's metropolitan clientele. She attributes it to favour from God and hard work, citing early mornings and late nights.
At any one moment, her phone contains hundreds of photos of beautifully done manicures and pedicures, which also make up their social media content. She advises anyone aspiring to own a business or fresh into the entrepreneurship space to harness the power of social media.
Aside from the initial industry-specific challenges, Wangui shares that the hardest one has been changing the narrative about the nail business. To begin with, her father was not on board with her taking the nail route.
"For the longest time, he used to ask me whether I was looking for another job until he realised that I was actually doing fine with my earnings from the nail business. I don't really blame him. When friends asked me what I was up to, I would not admit as proudly that I was running a nail business," she reveals.
Now, she is at the forefront of tackling such stereotypes including the misconception that people who are in the beauty industry are not educated and hence should be taken casually.
Rihanna's Fenty Beauty is coming to Kenya
Fenty Beauty was launched in 2017 and is famous for its inclusivity of different skin tones.
Additionally, she used to encounter ladies who would snub female nail technicians bearing the perception that male technicians are better but according to her, so long as they have been trained properly, they can effectively offer the Delish experience.
It is with this in mind that she invests heavily in training her staff even as she encourages them to take cues from the best worldwide. For her, this includes nail entrepreneur David Valentino who has created a business empire from making nails. She is also keen on keeping up with trends and learning more about nails so as to ensure that her nail technicians keep up with the standards that they have come to be known for, gaining them attention from Kenyan celebrities and even international brands.
Bigger, better, bolder
At their Bihi Towers-based nail parlour, Delish currently takes up about half the floor. The shelves with countless polish and top of the range equipment at their lush parlour are a testament to their growth. This is also their third expansion, which has also been prompted by their now diversified services including eyelash extensions and eyebrows. Wangui intimates that the next step is to find a bigger space as well as add more locations in Nairobi's CBD as well as in major towns countrywide.
With a team of 20 under her leadership, she is thankful that she has been able to create employment and consequently impact lives.
"Service provision is a very tricky business which can earn you a bad reputation at the slightest mishap but I'm glad my team and I are on the same page with regards to where we want to go. Aside from them having a stable job, I've seen a mental shift whereby they are not just doing it to make money that day but to ensure that clients keep coming back which puts food on the table for all of us," she says.
As their clientele grows to include men as well, Wangui is now working on setting up a team to manage the business on a day-to-day basis as she shifts her focus on growing the Delish brand.
Besides that, as of September 2019, queries about training for people eager to get into the nail business have officially been quelled after the establishment of the Delish Nail Bar Academy. Through a six-week training, interested applicants learn the nitty gritty of doing nails the Delish way.
However, this is not all there is to her vision for the company. "The next step for us is to have Kenyan-made Delish nail products. We have not also exhausted the possibilities of what we can do in the beauty industry," she concludes.
This article was first published in the February Issue of Parents Magazine under the title 'Graduate making it big in nail business'.
READ OUR LATEST ISSUE HERE:
The edition that celebrates mothers!
Radio Citizen presenter Jeridah Andayi graces our May cover with her three children as we celebrate mothers all month long! Even with her busy schedule and the many hats that she wears, her role as a mother is the one she cherishes most.