8 tips to help you choose wall art for your spaces
Investing in a piece of art is one way to brighten up your blank walls. Artworks are not only excellent pieces of decor, they also make our houses feel more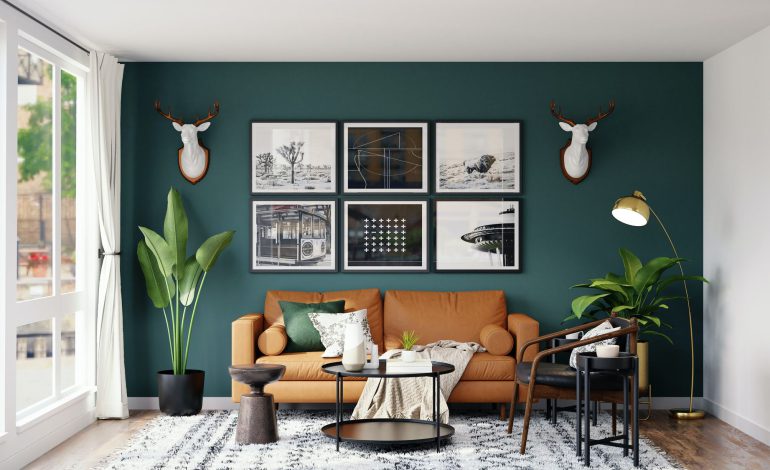 Investing in a piece of art is one way to brighten up your blank walls. Artworks are not only excellent pieces of decor, they also make our houses feel more human and help us to express ourselves and recognize our emotions.  If you are one of those people whose walls are still looking drab and lifeless, here are a few tips you can use to pick artwork for your space.
Size of the artwork
When selecting a piece of art for your house, it is important to consider the size of the piece compared to the size of the wall where you want to place the piece and the overall size of the room. Bigger paintings, for instance, make a smaller room look bigger. Therefore, if you live in a squeezed space, go for the bigger pieces to create an illusion of space.
The number of artworks
If you are going for multiple pieces, make sure they vary both in form and size. Out of the many pieces you have for your space, have a secondary piece-one that stands out among the rest. If you are using framed artwork like paintings or photographs, you can start with the largest then place the smaller ones below or around it.
Photo by Jonny Caspari on Unsplash
Consider the theme and style of your house
If your house has a safari theme, go for artwork that has brown and earthy colours. Otherwise, avoid going for oriental pieces when you have a safari theme as it will create discord that will not be pleasant to the eye.
Don't forget the kitchen
The kitchen is the most forgotten place when people are choosing artwork. Your kitchen has a lot of aesthetic potential beyond the cups and spoons. When choosing artwork for your kitchen walls , you can get some that have graphics. For example, you can get framed pieces with bold and playful lettering.
Image: Sense for decor
Choose what you like
As much as you need to pay attention to certain interior design and decor principles, the artwork you choose should represent your likes and preferences. One trick to ensure you like a piece of artwork is to lay off buying it for a few days after your first sighting. Make sure you view it at least three times. If you still like it on your third visit, the third time, then you are less likely to get bored with it once it's hanging on your walls.
Pick calm pieces for your bedroom
A bedroom is a place for relaxation and calm. Therefore, go for pieces that have soothing colours and simple shapes. Choose large pieces and hang them above the bed at eye level.
Photo by Kam Idris on Unsplash
Buy what's affordable
You don't have to break your back trying to get a piece of art that is way above your paygrade. Nowadays, you can find many amateur artists online who do decent paintings that would spice your walls without costing an arm and a leg. You can attend art galleries and art events to connect with some of these emerging artists and see what they have to offer, you can even get these pieces at a lower price during such events.
Consider DIY
You would be amazed at what you would come up with if you put your creativity to work. You can type messages you love on your computer in a fancy font or download images which you can then print, frame and hang on your walls.
Photo by Alexandra Gorn on Unsplash
Bottom line…
Your home should be as relaxing as possible seeing as this is where you retire to rest after a long day. Therefore, make some efforts to turn your home into an environment you would love.
Parents Magazine celebrates 35th anniversary #ParentsMagazineAt35
Parents Magazine celebrates it's 35th anniversary led by the company's Managing Director, Eunice MathuIt's been 35 years of caring for you and your family an…