Betty Kyallo ranked 8th on top 200 most influential African women on Twitter
Betty Kyallo has been ranked eighth on the Top 200 of the Most Influential Women on Twitter. The celebrated news anchor took to her Instagram page to reveal the news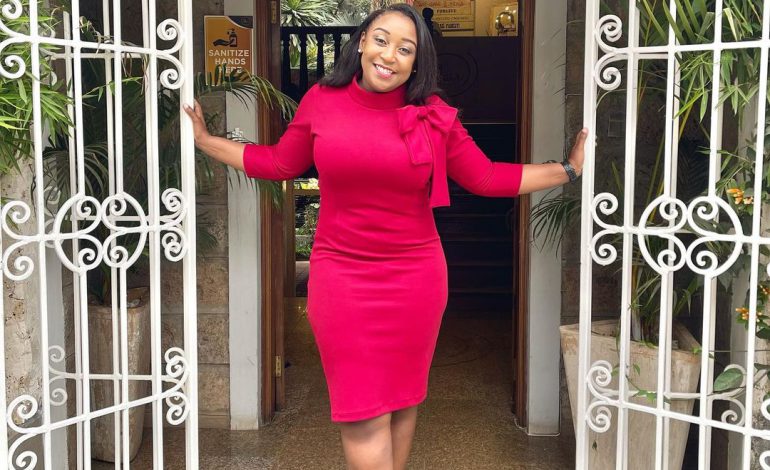 Betty Kyallo has been ranked eighth on the Top 200 of the Most Influential Women on Twitter. The celebrated news anchor took to her Instagram page to reveal the news attracting celebratory messages from her fans and colleagues.
Other Kenyan women who made it to the top top 20 were: Martha Karua, Ann Kiguta, and Hon. Esther Pasaris.
Lindah Ikeji, a Nigerian blogger, writer, entrepreneur and former model known for her blog and controversial publications online, was ranked in the first position. With over 1.8 Million followers Linda uses her platform for information sharing and empowerment of women.
Second place was taken by South African activist Prof. Thuli Mandisela while famous Nigerian actresses Tonto Dikeh and Rita Dominic came in 3rd and 5th place respectively. Egyptian journalist and Presidential candidate Bouthaina Kamel took the fourth position.
SEE ALSO: Madagascar's President Andry Rajoelina survives assasination attempt
The list compiled by the Smart Data Power and the Women in Africa Initiative included businesswomen, activists, politicians and journalists who are currently residing on the continent and have over 10,000 followers on Twitter.
On average all the 200 women have the potential of reaching 40 Million people on Twitter thus making them influential. According to Women in Africa Initiative (a platform dedicated to the economic development and support of leading and high potential African women), Africa has the highest percentage of female entrepreneurs in the world with a labour market particpation rate of 55% which is above the world average of 48%.
Other Kenyan women in the list, which included women from South Africa, Nigeria, Kenya and Egypt, were: Victoria Rubadiri, Lulu Hassan, Yvonne Okwara Matole, Jamila Mohamed, Gina Din, Adelle Onyango, and Muthoni Drummer Queen among others.
Featured Image: Betty Kyallo (Instagram)
January 2019 Covershoot with Betty Kyallo – Parents Magazine
This new year TV presenter, businesswoman, and mum, Betty Kyallo gets candid on moving to a new station, plans for her business, raising her daughter Ivanna …