Kenyan 'momfluencers' that should be on your radar
Momfluencer is the new word for mums creating and sharing content on social media. From stay-at-home to corporate mums, these women are taking charge of online platforms with their fitness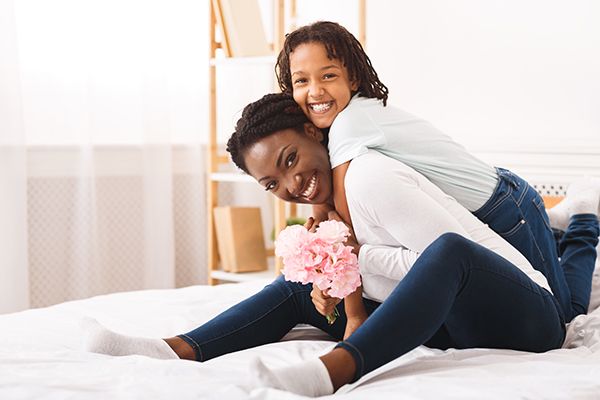 Momfluencer is the new word for mums creating and sharing content on social media. From stay-at-home to corporate mums, these women are taking charge of online platforms with their fitness routine, fashion sense, entrepreneurship journeys, recipes, advice and recommendations.
Other than only showing the rosy side of motherhood, some of them bring it on raw and unfiltered. From post-partum depression, not having it all figured out and raising children in this era. Here are some of them:
Jasmine Macharia aka Cooking with Jaz
Sometimes, as a mum, you run out of ideas on what to prepare for your family or simply need something new to try out. Jasmine Macharia has got you covered for all your meal plans with her amazing recipes. The mother of one has written three cookbooks, one of them on weaning your baby with nutritional and medical advice. She also shares quick recipes on her Instagram and YouTube channels.
Source: Instagram (Cookingwithjaz)
Shiko Nguru of Green Calabash
Shiko Nguru, together with her husband share their parenting and lifestyle journey on social media. Their YouTube channel, Green Calabash shows a stream of videos on their life as parents, their relationship, and even one on a delivery they did on their own!
Source: Zedamagazine
Murugi Munyi- Formerly Yummy Mummy
The always bubbly Murugi Munyi takes us on her fitness, lifestyle, motherhood and womanhood journey. Being a former marketer, she gives tips on influencer marketing. She also started a podcast alongside Lydiakm called The Messy Inbetween where they have honest conversations about life as it is.
Source: Kenyan News
Miss Tiramisu aka Shikie
The Over25 channel YouTuber is a mother of two who documents her parenting journey on Instagram. In her segment, 'Shikie tries', she tries baby products and reviews them. This is a great space to learn about a product you have always wanted to try.
Source: Miss Tiramisu's Instagram
Just Ivy- Ivy Mugo
Most know Ivy for her highly informative 'Money Mondays' segment on Instagram. The segment includes unfiltered conversations, where she ensures that people get information on money from various professionals. Also part of Over25, Ivy does her own content creation on the side through Instagram and YouTube. Being a twin mom, she gives snippets of her journey raising multiples.
Source: This is Essential
Kitt Kiarie
A sleep trainer and a baby whisperer, Kitt Kiarie offers mother and baby sleeping tips on her online course at Zydii. Her YouTube channel has interesting videos on parenting, routines, discussions and fun challenges. She portrays her lifestyle in an engaging way and also brings her parents on board for video collaborations.
How to choose groomsmen for your wedding
One of the major roles of groomsmen is to support you as the groom. Therefore, go for people who you can count on during the planning process and who are quick to respond to emergencies.
Wangeci aka Mama Muthoni (The Mothership)
Wangeci is a certified lactation counsellor and child nutrition practitioner. She started The Mothership to educate parents on matters breastfeeding, foods to increase milk supply and nutritious food for children. Her social media, Mama Muthoni, includes more content on tips for lactating.
Source: The Mothership
Tatiana Karanja aka Mama Olive
Tatiana, known as Mama Olive, shares on Instagram her lifestyle, relationship and parenting tips. Her guide segment on Instagram includes the conversations she's had about her motherhood journey. The mother of two is also a photographer who shares the world as she sees it through the lens. Find more of her content on YouTube through her channel, 'all about us'.
Source: Tatiana Karanja
Christine 'Koku' Lwanga
Christine Lwanga is a digital creator who brings out the humor in content creation. Together with her husband Daddy Marto, they create relatable videos on day to day life experiences in marriage and as parents. She also speaks on motherhood and her experience with Polycystic Ovary Syndrome. Koku is currently expecting her second child.
Source: Christine Lwanga's Instagram
Maureen Waititu
The mother of two boys, through her YouTube channel, provides a platform meant to create a community of direct conversations. These topics include parenting in the 21st century, relationships, overall health, finances, entrepreneurship among other topics. She also shares her lifestyle journey on Instagram.
Source: The star
Sharon Mundia
Popularly known for her blog, This is Ess, Sharon Mundia is a beauty, life and style content creator. Both her YouTube and Instagram socials are filled with content on her day to day lifestyle, travel, fashion and beauty journey. She makes all this seem effortless with her great content!
Source: Sharon Mundia
Nancie Mwai
Nancy Mwai is a fashion and lifestyle influencer. The entrepreneur mum founded Shop New Level to plug you with high quality and classy outfits. The mother of one also has a YouTube channel where she shares her lifestyle diaries with you. She is definitely one to follow.
Source: Nancy Mwai's Instagram 
Office trends for women to beat the July cold
Working during the cold season does not have to be a gloomy affair. With just a few adjustments to your wardrobe, you will enjoy going to work regardless of the weather.
Maureen Bandari
Maureen is a fashion, lifestyle and beauty blogger. She brings out elegance and style with her outfits, making them look so great! She is also an entrepreneur, owning two businesses, Bandari Beauty and Winedrop Kenya. Bandari Beauty is the plug for your skin care and makeup products. For your luxury wine accessories, Winedrop got you!
Source: Luxury News Africa
Ijeoma Kola
Dr. Ijeoma Kola, as she describes herself, is a lot of things. A writer. content creator, entrepreneur, a wife, food and décor lover and a mum. In her blog, she writes about all things family, home and living, style and beauty, school and work, and travel. Her YouTube will have you watching video after video with her amazing content! And her hair? Goals!
Source: Ijeoma Kola
Mama fitness Kenya
Mama fitness Kenya is a program started by Nancy Kavua to help women improve their mental and physical wellness through exercise. The mum of 5 boys inspires others through her daily life as a mother and as a fitness coach. Her coaching lessons include pre and post-natal workouts, mother and baby workouts and home workouts.
Source: Mama Fitness Kenya Instagram
What you need to know about egg freezing
Even though egg freezing is an alternative for those looking to have children later in life, it is not a guarantee. Therefore, one should weigh their options carefully before settling for the procedure.
Beryl Wanga
Beryl Wanga is a great writer and a PR and communications practitioner. Her column on the Standard Magazine's pullout, Eve Woman, contains amazing articles on 'girl code'. The topics she writes about are irresistible and will keep you scrolling through piece after piece.
Source: Parentsafrica.com 
Anna Wanjiru-My Planted Kitchen
For mums, the kitchen is a holy ground and a place they stay in most of the time. Anna, through 'my planted kitchen', helps mums learn about nutrition and lifestyle to help them raise healthy families. Her blog includes meal plans, recipes and challenges that make preparing meals fun and rewarding.
Source: myplantedkitchen.com
We could keep going at it because I bet there are some I have not mentioned. Definitely watch out for part two!
Featured image: Dreams Time