9 green spaces to visit in Nairobi over the weekend
Nairobi has more to offer than concrete buildings and busy streets! In fact the Kenyan capital has more green spaces than any city in the world. It's no wonder Nairobi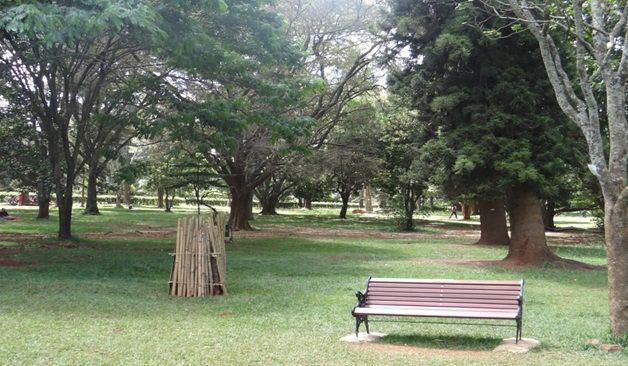 Nairobi has more to offer than concrete buildings and busy streets! In fact the Kenyan capital has more green spaces than any city in the world. It's no wonder Nairobi is called the green city in the sun.
Green spaces are areas with grass, trees, or other vegetation set apart for recreational or aesthetic purposes in an otherwise urban environment. The vastness of these spaces presents the ideal attraction for a day out especially when you have been working from home all week.
Some of the green spaces that you can visit in Nairobi include the following:
Nairobi National Park
Photo by Murad Swaleh / Unsplash
Nairobi National park is the only park in a city in the entire world and is a popular tourist attraction.
Visitors to the park have a variety of activities to choose from. You could do a game drive to explore the plant and animal life of the park or you could picnic at the designated spots in the park.
The Nairobi Safari Walk and Nairobi Orphanage which are part of the National Park offer a glimpse into what is found in the main park. This location is ideal for the entire family.
Karura Forest
Photo by Harshil Gudka / Unsplash
Prof. Wangari Maathai made this location famous when she fought tooth and nail to secure it.  People visit Karura for jogs, nature walks, bike rides or just to enjoy the beautiful ecosystem. Picnicking is also allowed.
The Nairobi Arboretum
Nairobi Arboretum hosts over 300 tree species. It also has over 100 species of migrant and resident bird species in addition to Sykes and Vervet monkeys. You will enjoy a picnic at this location and can even use it as a photoshoot venue.
The National Museum of Kenya
Although not very much a green space, the museum presents the ideal break from the monotony of staying indoors.
SEE ALSO: Family fun escapes in Naivasha
You can visit the art gallery, the great hall of mammals, the snake park, the aquarium, and even the botanical garden to see various plant species.
Image: National Museums of Kenya
Having implemented the Covid-19 safety protocol, this location provides a family with a much needed break and a chance to learn for the young ones.
Kereita forest
Kereita forest is located in Kimende 60 kilometres from Nairobi. It is usually open from 8 AM to 5:30PM and hosts a number of activities for the entire family like: zip-lining, archery, mountain biking, nature walks, paint balling, fly fishing, tree planting, horse riding, golf, camping.
Paradise Lost
Located in Kiambu county, 10 minutes drive from the Nairobi CBD, Paradise Lost presents the best out of town get away. It is a good location for the family to visit and take part in activities such as nature walks, zip lining, picnicking, boating and camping. It also hosts historical Maumau caves which are a plus for lovers of history.
Ngong' Forest
This is a fragment of the forest that used to cover most of Nairobi before development depleted most of it. A visit to this location allows to take a walk down memory lane of how things used to be when the Maasai described Nairobi as 'a place of cool water'. Activities include: hiking, picnics, camping, birding.
The David Sheldrick Trust
Photo by Sneha Cecil / Unsplash
Located on your way to Rongai, the David Sheldick's Trust is popular for it's elephant rescue and rehabilitation program. A visit at the trust gives you an opportunity to spend the day with orphaned animals. You can even adopt a baby elephant or rhino. How cool is that!
The Giraffe Centre
Photo by Rae Wallis / Unsplash
The giraffe centre is one of a kind locations in Nairobi. While here, you are allowed to interact with the giraffe at close proximity and even feed them.  There is a short nature trail present where you can walk as you listen out to the melody of the birds and rustling leaves of the towering oak trees.
In a nutshell…
Nairobi has a lot of places that you can visit to relax your mind over the weekend. The ones mentioned here are just a few to start you off.  If you set out on an adventure to discover Nairobi for what it is, you are in for a beautiful surprise.
Featured Image: Nairobi Arboretum|Kenya Forest service
The exciting June issue of Parents magazine is here!
In this exciting issue, we catch up with TV and radio host Anthony Ndiema and his wife Nenoh Ndiema as they get up close and candid on their marriage and their parenting journey. The two open up on their bumpy start to finally finding stability in a way that you don't want to miss! Elsewhere, we go …