Wilson Sossion ends 8-year tenure as KNUT Secretary-General
Wilson Sossion has resigned from his position as the secretary general of the Kenya National Union of Teachers (KNUT). While announcing his resignation in an address at the Windsor Golf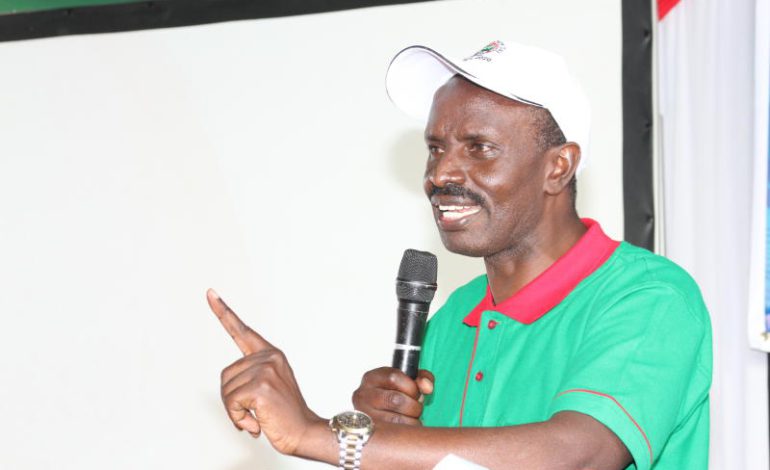 Wilson Sossion has resigned from his position as the secretary general of the Kenya National Union of Teachers (KNUT). While announcing his resignation in an address at the Windsor Golf Hotel on June,25,2021, Sossion said he had "outgrown KNUT" and was " shifting responsibilities to parliament" where he is a nominated member of the parliament.
He also thanked members of KNUT for exercising restraint despite provocation from the Government and urged them to continue being resilient till the end.
Sossion addressing the Press. Image|Kenyans.co.ke
The resignation comes hours before the KNUT elections that are to take place tomorrow, June 26, 2021 at Ruaraka Grounds in Nairobi. In recent months, Sossion has been involved in a wrangles with the Teacher's Service Commission (TSC) which culminated into the commission de-registering him as a teacher.
Sossion took the position of KNUT secretary general in 2013 following the death of David Okuta and has held the psoition for the last eight years.
Featured Image: Standard Media Group
The exciting June issue of Parents magazine is here!
In this exciting issue, we catch up with TV and radio host Anthony Ndiema and his wife Nenoh Ndiema as they get up close and candid on their marriage and their parenting journey. The two open up on their bumpy start to finally finding stability in a way that you don't want to miss! Elsewhere, we go …