All students to resume classes from October 26
All students in pre-primary one and two, grades one to three, classes five to seven and those in form one to three will return to school from October 26 to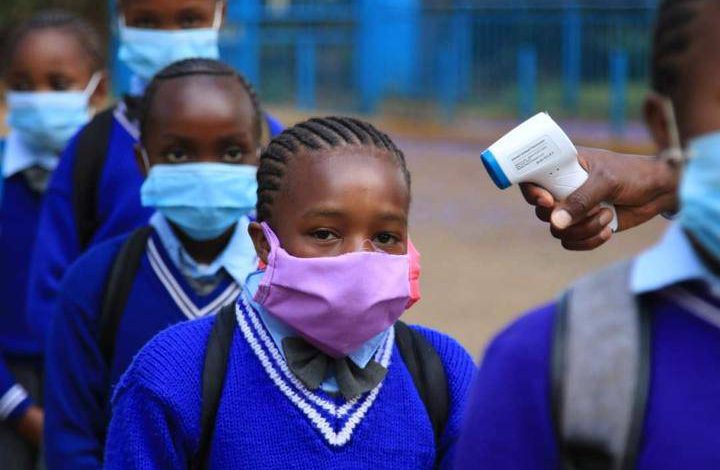 All students in pre-primary one and two, grades one to three, classes five to seven and those in form one to three will return to school from October 26 to November 2, 2020.
This is according to recommendations made by the Education Task Force on Covid-19.
Based on those recommendations, teachers were directed to report back to school earlier to prepare for the safe return of students in the examination classes.
New priorities for teachers in class as schools resume
Teachers will now be forced to navigate their main roles as educators during this pandemic.
By November 2, 2020, all schools will have received 622,357 lockers and chairs which the government promised under the economic stimulus package. The Education Cabinet Secretary Prof George Magoha has urged the regional and county directors of education to make sure the lockers and chairs are supplied to schools by October 19.
On Monday, Grade four, class eight and form four students resumed learning after a six-month break due to the Covid-19 outbreak.
Prof Magoha urged principals not to send any students home due to the lack of school fees. He further added that learning will resume from where it was left despite most private schools conducting online classes when schools were temporarily closed.
Kenyans react to viral video of back-to-school 'sanitization'
A video of high school students being sprayed using a knapsack sprayer todisinfect against COVID-19 is raising concerns on social media after it wentviral. This comes after the ministry of education directed that grade four,class eight and form four students resume learning on Monday, 12th Octob…
The education boss said that it will be mandatory for all students and teachers to wear face masks and have their body temperatures recorded.
"I urge principals and teachers to compile a list of learners with pre-existing conditions such as asthma so that the necessary attention can be given to them. Should there be an emergency, and a child needs help, every parent and every teacher should act as a guardian. We cannot wait until you figure out who the parent of the child is; this is our African culture," the Education CS said on Monday.
No child will be sent home for lacking school fees – Prof Magoha
Magoha, who was speaking at the Olympic Primary School told all principals to be merciful to grade four, class eight and form four parents.
The students, who reported yesterday, will finish their second term on December 23, 2020. They will take a one week break and resume for their third term on January 4, 2021. Standard eight candidates will sit for their Kenya Certificate of Primary Education (KCPE) exams from March 22-24, 2021. Those in form four will sit for their Kenya Certificate of Secondary Education (KCSE) from March 25 to April 16, 2021.
Have you subscribed to our epaper Magazine?
Head over to https://t.co/mPhVTedIiD and buy a copy.
Get to read about the Japanni family and their experiences…. we are sure you will enjoy coz we did.☺️☺️ pic.twitter.com/HsnYtoxK8d
— Parents Magazine (@parentsafrica) October 3, 2020