BARACK OBAMA'S LAST DAY AS PRESIDENT
    Photo:    Courtesy America's historic first African American president Barack Obama leaves office on Friday the 20th. While some Americans (and some parts of the world really) might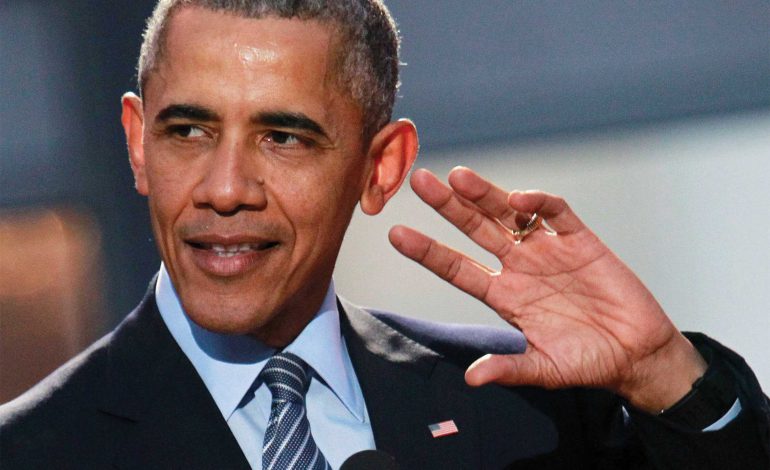 America's historic first African American president Barack Obama leaves office on Friday the 20th. While some Americans (and some parts of the world really) might not be ready for it  ,the age and legacy of Barack Obama is coming to an end and in comes Donald Trump.
This is how Obama sealed his last day as President of the United States of America.
The White House left Obama's schedule mostly empty for his last day, while saying he'd use the time to pack up the home he and his family have lived in for most of a decade. The only events on his public calendar were his presidential daily briefing and his final weekly lunch with Vice President Joe Biden in the president's private dining room.
As its customary the President's day begun with the presidential briefing where he addressed the American press for the final time.
Photo:Courtesy
Commuting the sentences of 1,175 people in eight years, President Obama becomes the president with the highest number of commutations than any American president in history, surpassing the last 13 presidents combined. One of President Obama's agenda was to reinvigorate clemency, and in his final actions as President, he has done just that.
Nostalgic photos of President Obama and First Lady, Michelle as first couple, have been shared on their social media sites. The couple are holding each other in an embrace on a balcony overlooking a lawn over the White House Grounds.
Obama remains one of America's most popular leaders worldwide. His presidency has been epitomized with the perception of a strong leader fighting for the masses while remaining a  quintessential family guy