CAK bans SIM card hawking as registration enters homestretch
The Communication Authority of Kenya (CAK) has banned the hawking of SIM cards on the streets and marketplaces. According to CAK's Director-General Ezra Chiloba SIM cards will only be sold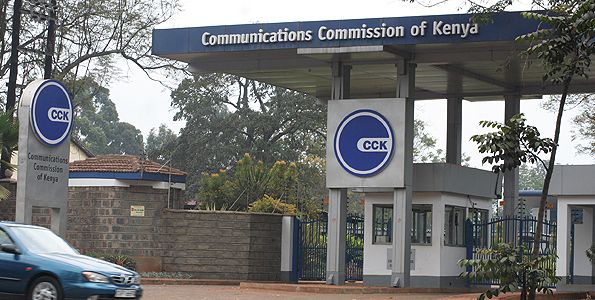 The Communication Authority of Kenya (CAK) has banned the hawking of SIM cards on the streets and marketplaces. According to CAK's Director-General Ezra Chiloba SIM cards will only be sold in specific shops that will do the registration of subscribers using their identification documents. The directive is part of measures introduced by the authority to curb mobile phone fraud.
An undercover survey by Communication Authority conducted last year in 22 counties revealed that most hawkers of SIM cards do not register details of the buyer.
The directive comes as Kenyans race to meet the Friday deadline for sim card registration after which unregistered sim cards will be switched off. I
In a press conference yesterday, Ezra Chiloba said the exercise is meant to allow validation of respective details of registration and will address the documentation gaps that have become commonplace.
To corroborate your SIM card details, the operator of your respective SIM-card will take a photo of your Identification card and match your personal details with your SIM card number. However, Chiloba clarified that only those who SIM cards are unregistred should register as opposed to everyone as was earlier thought. To confirm your registration status simply dial the USSD *106#.
According to the CAK, the need to authenticate details of the subscriber is meant to curb incidences of financial fraud, sim-boxing, kidnapping, terrorism and related crimes which prevail in situations of compromised SIM card registration processes by updating SIM card registration records.
NHIF proposes top earners to contribute more, adults without health cover to pay a fine
The proposal is part of the draft NHIF regulations 2022, published by the Cabinet secretary of Health Mutahi Kagwe as part of reforms to help achieve Universal Health Coverage (UHC).
As of yesterday more than half of the subscribers of different SIM card operators had confirmed their SIM card registrations.
Celebrate inspiring women with the March issue of Parents Magazine
On this issue Patience Nyange, one of Taita Taveta's gubernatorial aspirants shares her quest to give a voice to the voiceless; as we celebrate Maxine Wahome
Featured Image: The Business Daily