Forgiving benefits you more
The death of former president Daniel Arap Moi last month ignited the debate on forgiveness. Flash back to 2002 when Moi handed over power after ruling Kenya for 24 years.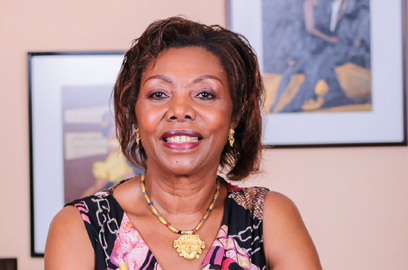 The death of former president Daniel Arap Moi last month ignited the debate on forgiveness. Flash back to 2002 when Moi handed over power after ruling Kenya for 24 years. He was humiliated and pelted with mud but he still gave his last speech to the nation and asked for forgiveness, as he sought forgiveness from those he had wronged. These were profound words coming from a man who had ruled the country with an iron fist, and surely God heard him and must have forgiven him.
Moi retired and went on to live another almost 18 years a free man. Enjoying such a long life was indeed a favour from God. He was celebrated in death and eulogised by many. There was no mud pelting at his burial. God wants us to learn from Moi's life that forgiving is healing. Kenyans healed, or is it 'may be'?
The Daily Nation of February 14 published a list of people who suffered as victims of the Nyayo era. Some died. Others were detained without trial. Others were arrested, confined, tortured, jailed and died during or after the Nyayo House experience. Others were tortured and released without charges and yet others were forced into exile.
Have these people and their families ever forgiven a regime that wronged them? This is why I want us to talk about forgiveness today.
Which one amongst us has never been wronged by someone or wronged another person? Hurting others and being hurt is part of life. But sometimes the hurt we go through is so deep that it can take the joy from our lives. But anyone who has gone through grievous hurt can be tempted to hold onto the hurt not knowing there is a cure for this kind of hurt – forgiveness. Forgiveness is the most effective medicine for healing deep wounds but also the most difficult to swallow.
The most important thing I have learnt in growing up, particularly after becoming a wife and mother, is that forgiveness is something that, when you do it, you free yourself to move on. None of us is perfect and we hurt others and also get hurt. We can choose to remain in that state or do something about it. Forgiveness is the route to take. Forgiveness has the power to free you as it lifts burdens that weigh you down and keep you from moving on.
This world needs people of courage
Whatever you do in this life, you need courage. Courage is preceded by fear so don't give up when you feel afraid to try. There cannot be courage without fear.
While forgiving is one of the hardest things in life, living with hate is more destructive. If you hate someone to the point of inability to forgive them, it is not that person you are hurting but yourself. By having a forgiving attitude, you can change your life and the lives of those people you care most about. Can you imagine if I didn't have the capacity to forgive my husband? Would we be happily married for 41 years, yet we are both human and do hurt each other?
Forgiveness is more for you than the person you are forgiving. It is something you do inside your heart that releases you from your past hurts and frees you to live fully. Total forgiveness eliminates the wounds of the past from the mind and the heart. This is the only way you can live a free man.
If someone has hurt you, let forgiveness start now. Putting off forgiving only deepens the wound. Clinging to bitterness postpones your happiness. Remember life is short and time is fleeting and the day to forgive is today, as you don't want to go to your grave carrying this burden.
The Bible is the best teacher on forgiveness. If Jesus forgave those who nailed him to the cross, and if God forgives you and me, how can you withhold your forgiveness from someone else? Remember our Lord's Prayer – "Forgive us our sins as we forgive those who sin against us."
These Bible verses teach us about forgiveness:
"And forgive us our debts, as we also have forgiven our debtors… for if you forgive others their trespasses, your heavenly Father will also forgive you, but if you do not forgive others their trespasses, neither will your Father forgive your trespasses." Matthew 6:12, 14-15
"And whenever you stand praying, forgive, if you have anything against anyone, so that your Father also who is in heaven may forgive your trespasses." Mark 11:25
"Be kind to one another, tenderhearted, forgiving one another as God in Christ forgave you." Ephesians 4:32
"Judge not, and you will not be judged; condemn not, and you will not be condemned; forgive, and you will be forgiven." Luke 6:37
Let Moi's death be a reminder to all of us that we are capable of hurting others, that life is fleeting, power is fleeting, wealth is fleeting, beauty is fleeting – all things come to pass at some point, but forgiveness sets us free.
This article was first published in the March issue of Parents Magazine
The edition that celebrates fathers!
Commentator extraordinaire, Hassan Mwana Wa Ali graces our cover with his wife and son in our June issue. He takes us through his 10-year journey in the media industry, marriage life and his heart's desire to mentor young people.