Frankie Just Gym it and Corazon Kwamboka are engaged
Fitness trainer, Frankie Kiarie, popularly known as 'Frankie Just Gym It' has proposed to his two-year girlfriend and baby mama, Corazon Kwamboka. In an Instagram post, Corazon posted a picture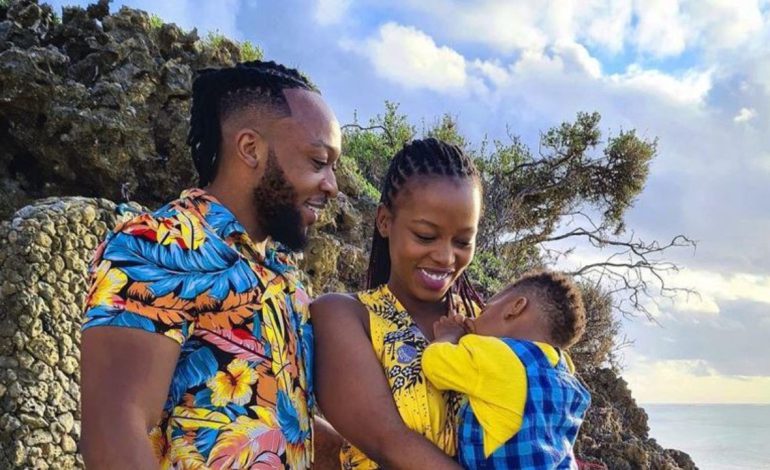 Fitness trainer, Frankie Kiarie, popularly known as 'Frankie Just Gym It' has proposed to his two-year girlfriend and baby mama, Corazon Kwamboka. In an Instagram post, Corazon posted a picture of the two holding hands with a visible ring on her left hand.
Fans left congratulatory messages under the post to celebrate the couple.
Engage us, we are your commitments!😂🙌🏾 Congratulations @frankie_justgymit and @corazon_kwamboka! More love!♥️💎 Michelle Ntalami
Omg omg omg congratulations 🎊🥳 woooohoooooo so happy for the both of you🙌👏🔥 Yvonne Darq
The influential couple has been sharing pictures and videos of themselves in Zanzibar to celebrate Corazon's birthday where seemingly, the engagement took place.
In a recent interview, the two revealed to have been leaving separately despite having a baby together. Frankie responded that Corazon loves her space and that's why they decided that her house be the main one while Frankie kept his too.
This engagement comes one year after Frankie's breakup with digital content creator, Maureen Waititu with whom they have two sons.
'Kanisa ni bibi ya yesu, so lazima ushughulikie bibi yako' Pastor T talks marriage and past r/ships
Pastor T & his wife Claudia Wahito feature in the July issue of Parents Magazine. They take us through their journey in marriage, how they met and how it is …