High Court judge advises couple on the importance of sex in marriage
Justice Reuben Nyakundi, on Wednesday, sat a couple down to explain to them why marriages end and give his verdict on their case. The couple had presented their case to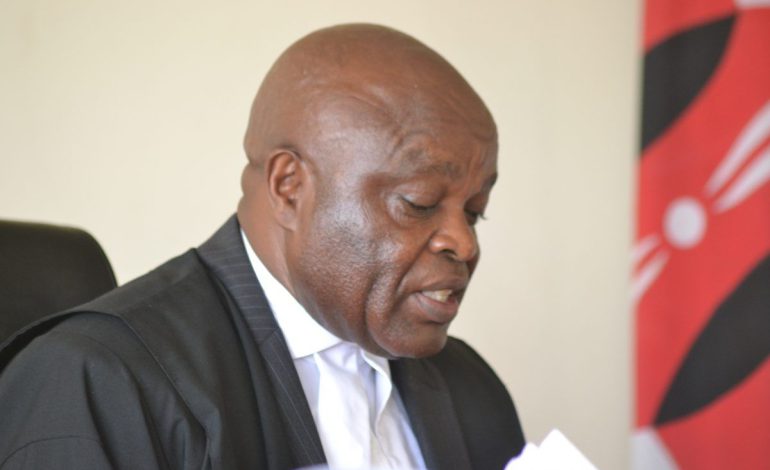 Justice Reuben Nyakundi, on Wednesday, sat a couple down to explain to them why marriages end and give his verdict on their case. The couple had presented their case to the judge, each with their own grievances.
On her side, the woman raised the issue of her husband being away from home most of the time since they got married in 2016. On top of that, she complained that the he had become verbally abusive, did not offer her emotional support, love and conjugal rights. She rendered their union toxic, basing this on him being violent, moody and secretive.
The man, on the other hand, denied that their marriage was not working. He accused her of failing to acknowledge and appreciate his efforts to care for the family.
On the wife's sexual frustration, Nyakundi posed some questions to the couple to help them understand the situation better.
Justice Reuben Nyakundi. Image/ The Star
"How come I have no time for intimate connection? Why does he or she leave me alone? What am I willing to do to make it the way he or she wants it? How can I enjoy the process while I do what is necessary to make it the way he or she wants it or how I want it?" Does he or she understand I am not a machine? Why don't I ever get a break?" he probed them to think.
How to express yourself to your partner when you don't feel heard
Arguments will not always go your way. Adopting other approaches might help in convincing your partner to see things from your perspective.
The judge drew some inspiration from the bible to explain that sex is a glue that keeps men and women together for a lifetime, feeling fulfilled and obeying God. He emphasized that it is not just an act to bear children and that denying it without a justifiable cause is cruelty. On this, Justice Nyakundi said the court should factor in the degree of starvation while determining if it amounts to cruelty.
According to the judge, courts rarely allow couples to part on a single act of cruelty. He however noted that if cruelty results in grievous harm or an injury, then the court would intervene.
He also stated that the pattern of refusal of sexual intercourse by the spouse has a negative effect on the other spouse. He finally judged that the come-we-stay union between the couple before the court ought to be terminated.
Featured Image/Kenyanews