9 Facebook mom groups worth joining in Kenya
There are those days as a mother when you just need another parent's point of view on something concerning your journey. Also, knowing someone else is going through or has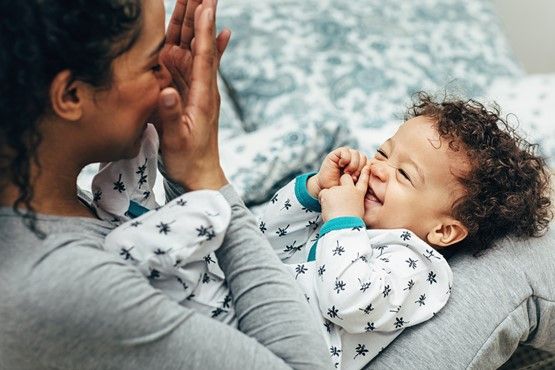 There are those days as a mother when you just need another parent's point of view on something concerning your journey. Also, knowing someone else is going through or has gone through something you are currently struggling with gives you a calming effect that you are not in it alone. This here, is the beauty of support groups and overall, groups that involve people on the same path.
Facebook is known for giving a space where people from all over the world can interact on issues that matter to them. This is thanks to its unlimited membership numbers and interactive approach which makes it overall interesting. Mom groups of course haven't been left out in this forum and many have testified to how motivating, inspiring and helpful they have been. Let's look at a few that are definitely worth joining.
1.Pregnancy and nursing support group
This is an interactive support group that allows members to seek and give advice and support on pregnancy, nursing, family, parenting, marriage & relationships  etc. They also aim to develop friendship and community among pregnant and nursing mothers. It takes a village to raise a child is their motto.
Image/The mirror
2. Mums and Nannies( Kenya)
Having a responsible and trustworthy nanny has been a cause for gratitude among many parents. Also, knowing how to relate with your children's caregiver is important in ensuring harmonious living. Mums and Nannies group connect nannies to jobs and also spark discussions that revolve around living with a nanny.
3.Mums village community
Mums Village was created to provide resources, support and expert advice for pregnant women and parents in Kenya. As they put it, the aim of this group is to build a community and connect women and parents to their best resource – each other. It also has a blog where they share posts on pregnancy, parenting and juggling motherhood and careers.
Kenyan 'momfluencers' that should be on your radar
These women are taking charge of online platforms with their fitness routine, fashion sense, entrepreneurship journeys, recipes, advice and recommendations.
4. Postpartum Anxiety Support Group
Postpartum depression has been a struggle among many mums and speaking up about what they are going through helps during this stage. This support group aims to help mums navigate through this stage by providing tips and discussion forums around the topic.
5. Mums World Kenya
Mums World is all about helping mothers incorporate nutrition throughout their early parenthood. They do this through creating awareness and sharing the benefits of eating healthy for you and your baby during the first a thousand days after delivery.
6 hacks to make dining out with kids enjoyable
Plan for the experience early enough so that you are not dragging your toddler from one restaurant to the next. By the time you are leaving the house, you should know where you are going.
6. Still A Mum
Still A Mum's vision is to ensure that all family members and caregivers enjoy the benefits of mental health support throughout all stages of pregnancy and early parenthood. Through individual and group therapy sessions, they emphasize prioritizing your mental well-being during your journey.
7. Kindergarten Mommies Support Group
Helping your child transition from the nest to school is a huge step in parenthood. As a parent, you want to ensure your child is getting the best from their  school environment. This group is all about helping mothers with children in kindergarten raise independent, honest, responsible and gifted children.
7 Facebook groups you can join to learn new skills
As far as social media platforms go, Facebook has a wider variety ofdemographics as it has the most users. This means you can a learn a lot ofdifferent skills from different people on the platform, especially throughgroups. Here are some Kenyan groups that you are sure to pick a skill or twofro…
8.Parenting Group
Started by Divinar Joseph, a mother of quadruplets, the group's aim was to gather advice about raising multiples but has grown to accommodate all parents. Moms, and dads alike, can find valuable information on all aspects of parenting, including important discussions on other related aspects of life.
9. Let's cook Kenyan meals
Kenyan recipes are authentic and delicious with their numerous and creative ways of preparation. For your meal inspirations and ideas, Let's cook Kenyan meal comes in handy to suggest and give a wide selection of recipe choices to try out for your family.
Image/ Culture Trip
Take home
Surrounding yourself with people on the same journey makes the road less rough and the tough times less stressful. You get to have points of reference and advice on whatever hitch you come across. Check out the above mentioned groups and find one that speaks to you.
This August, Parents Magazine presents yet another compelling issue!
On this issue, LSK chairperson Nelson Havi and his wife Felicine let us in to the home front and open up on life in the public eye among other stories that you don't want to miss.