How to use scented candles in your home
There is nothing as embarrassing as a bad smell in your home especially when you are having guests. The smell in your house can speak volumes about your personality and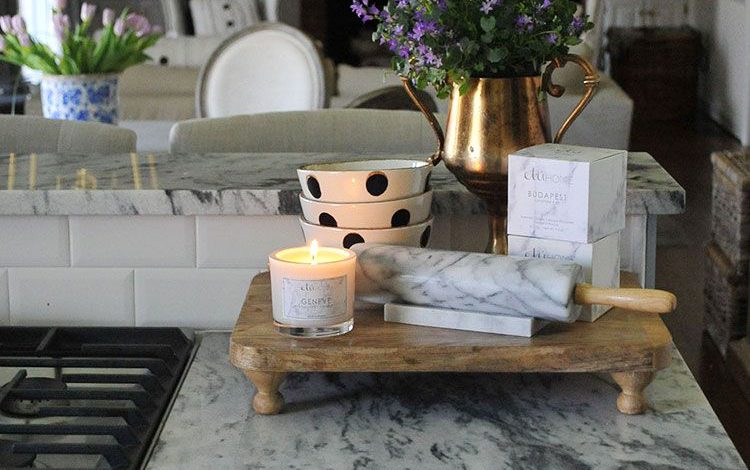 There is nothing as embarrassing as a bad smell in your home especially when you are having guests. The smell in your house can speak volumes about your personality and your level of hygiene.  As a result, you need to ensure that your house smells nice at all times.
There are various alternatives you can use to achieve that fresh smell in your house. One of these is scented candles.  There are several reasons why you should consider scented candles for your home as follows:
They act as candles as accessories to the home They improve mood and create a good ambience, Candles mask the smell of pets like dogs and cats, that may linger even after cleaning after themFor aromatherapy – health and wellness purposes – relaxingWork as a memory jogger e.g sea/beach smell can bring back vacation memories  dearlilliestudio.com
While candle shopping may look easy on the surface, there are things that you have to keep in mind when getting scented candles such as the size of the room, the strength of the scent, the atmosphere you want to create and the components of the candle- essential oils and high-quality wax will guarantee the fragrance will last.
There are different candle scents that you can choose from. These include fresh, sweet and Spicy, exotic, floral, woody, earthy, citrus and fruity. With these choices, one can find one scent or blend a few to customize the candle to suit you and the house. The following are a few suggestions to get you started.
Living room
Floral blends are excellent for the living room, especially during warm and sunny months. Options include rose, jasmine, lavender and pine
botaniqueworkshop.com
Kitchen
A lot of cooking goes on in the kitchen. You, therefore, do not want to spoil your appetite by cooking in a bad-smelling kitchen. You can try citrus and fruity blends to give your kitchen a nice smell. Get candles that have lemon, pineapple, lime, orange, apple, peach or cherry. You can also try pastel scented candles such as apple pie, or coffee cake among others.
For the man cave
Just like you would choose some masculine scents for your perfumes and colognes, get scented candles with woody and earthly blends for your man cave. These include cypress, amber and sandalwood among others.
5 reasons you should have an indoor plant
There's no denying that indoor plants look amazing wherever they are placed. They add to a space, the feeling that nature brings with it-relaxation and calmness.
Bathroom and laundry room
Despite your best efforts to keep your bathroom dry, there is still a possibility of having a funny smell lingering. Candles can help alleviate such smells. For a fresh-smelling bathroom and laundry room consider scents like lemongrass, grapefruit, rosemary, lime and sage.
Decorating the heart of the home, the kitchen.
Most people forget the kitchen during decor yet it's the heart of the home.
Bedroom
Choose a sweet and spicy blend for your bedroom to create a calming atmosphere. Candles with cinnamon, clove cardamom and vanilla scents work best. You can also choose these scents for your living room.
For relaxing atmosphere
Sometimes you just want a relaxed atmosphere regardless of the location in your house. Vanilla, caramel, honey, ginger, nutmeg and rosewood scented candles are some of the few that will give you a calming effect. You can also use these to create a romantic atmosphere during indoor date nights.
Remember…
The scents you choose will become part of your identity. Therefore, try and choose scents that leave a good impression be it on guests or your family.
Are you ready for this? The November Issue is going to be melodious! Coming soon…#parentsmagazine