Kenyans come to the rescue of former NTV journalist Lolani Kalu
Barely two days since the former NTV journalist Lolani Kalu appealed for financial help, Kenyans have pulled their resources together and offered their support to the struggling journalist. The former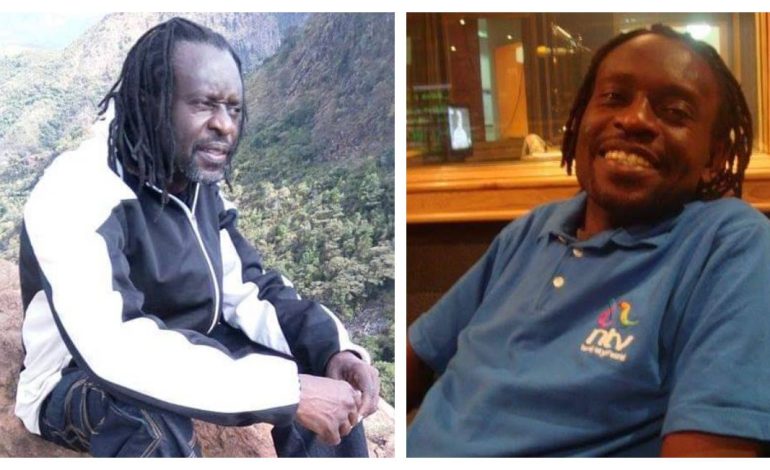 Barely two days since the former NTV journalist Lolani Kalu appealed for financial help, Kenyans have pulled their resources together and offered their support to the struggling journalist.
The former Malimwengu show host has revealed that Kenyans have so far contributed Ksh250,000 to help him get back on his feet.
"Many Kenyans have been sending between Ksh50 and Ksh100 and I am simply overwhelmed. I lack words to express my gratitude to the well-wishers from far and wide, who have sent whatever they had to my cell phone line via mobile money," Kalu revealed.
"I will use this money to buy a camera and sound equipment. Ksh200,000 for the camera and Ksh50,000 for sound equipment," the 55-year-old intimated.
Former NTV show host, Lolani Kalu, appeals to Kenyans for financial help
Former Malimwengu show host, Lolani Kalu has on Tuesday opened up about his financial woes after being laid off by the Nation Media Group (NMG) in December 2017.
Kalu was laid off alongside other employees by the Nation Media Group in December 2017 as the company was restricting. After losing his job, the father of three went back to his Kaloleni home in Kilifi County and started a production company. Unfortunately, the company has not picked up well and his office doesn't have even a computer. This has prompted him to borrow his friend's laptop to edit his work.
To make matters worse, Kalu lost his savings worth Ksh1.5 million to a rogue businessman whom he had contracted to build him a retirement home in Kang'undo.
The talented Kiswahili reporter stays at the Coast so that he can take care of his sickly and aged mother. However, he occasionally comes to Nairobi to see his wife and kids.
Despite the hard times, Kalu has managed to shoot a lot of cultural videos on all the 47 counties which he has published on his YouTube channel – Lolani Media. He plans to create his own media outfit called Latamaduni.
Have you subscribed to our epaper Magazine?
Head over to https://t.co/mPhVTedIiD and buy a copy.
Get to read about the Japanni family and their experiences…. we are sure you will enjoy coz we did.☺️☺️ pic.twitter.com/HsnYtoxK8d
— Parents Magazine (@parentsafrica) October 3, 2020