Man suspected of killing BBC employee laid to rest
The man reportedly responsible for the death of BBC journalist Kate Mitchell a few weeks ago was laid to rest yesterday. 29-year-old Tamati Mauti is reported to have committed suicide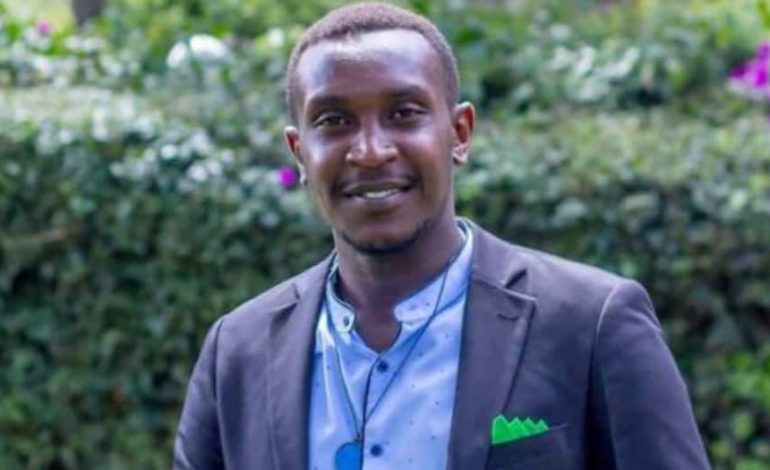 The man reportedly responsible for the death of BBC journalist Kate Mitchell a few weeks ago was laid to rest yesterday. 29-year-old Tamati Mauti is reported to have committed suicide on the same day of the murder in unclear circumstances.
During his funeral mass which was held in Karen before his burial in Ongata Rongai, Mauti's family and friends eulogised him as a people loving person who was also hardworking and determined to do better as a videographer and presenter, at Christ Is The Answer Ministries (CITAM) church in Karen.
Mauti's former fiancé, Michelle Akinyi was among those who turned up to pay their last respects.  "How could someone be so bold, charismatic, charming at the same time? That is what made me fall in love with him" mourned Akinyi.  
Man kills wife and his four children
Paul Njuki, 35, surrendered himself to the police, confessing to having killed his wife and his four children.
Early last week, Mauti's father, Dan Mauti rejected post mortem results saying they were inaccurate.
"I want to be shown people who jumped from the eighth floor, hit the ground, and then sustained such minor injuries"
Mitchelle's body was found in a city hotel last month, a few moments before Mauti's body was discovered outside the same hotel. In what has now become a murder investigation, police reports allege that Mauti, the prime suspect jumped from the hotel's eighth floor after sensing that hotel security was after him.
What it is like being a first-time mum in your 40s with Elizabeth Njoroge |Single Parents Issue|
Elizabeth Njoroge, 50; a single mum to eight-year-old Wanjiku shares on becoming a single parent in her forties and how hers has been a journey of a happy si…
Featured Image by www.tuko.co.ke