Migori Police officer shoots wife 16 times before killing himself
A 29-year-old police officer shot and killed his pregnant wife before turning the gun on himself in a murder-suicide incident.  Antony Mwangi, who was on the night shift at Migori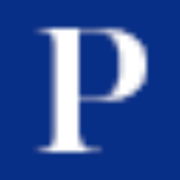 A 29-year-old police officer shot and killed his pregnant wife before turning the gun on himself in a murder-suicide incident.  Antony Mwangi, who was on the night shift at Migori police station on Saturday, is said to have requested permission to leave work claiming that he was unwell. Police reports indicate that Mwangi did not sign off his firearm as required after leave was granted.
The deceased is said to have arrived home, where he lived with his 27-year-old wife Maureen Moraa Kiriago who was expectant, at around 11 pm. Neighbours reported hearing an argument before they had gunshots. Mwangi shot his wife a total of 16 times before turning the firearm on himself.
Neighbours of the couple expressed shock over the killings, as according to them, the couple had lived peacefully and had no fights.
Mwangi had been posted to Migori police station last year and had been living alone until his wife joined him at the rental house a month ago. The couple left behind a two-year-old baby.
Cases of murder-suicides involving police officers have been on the rise in recent months.
Celebrate the month of love with the February issue of Parents Magazine!
Gracing the cover are music producer Jacky B and his wife, actor Brenda Michelle.