Muthoni Drummer Queen and Musa Omusi welcome firstborn son
Muthoni Drummer Queen can only be described as a phenomenon owing to her success in the entertainment industry and her unique way of doing things. Muthoni, also known as Muthoni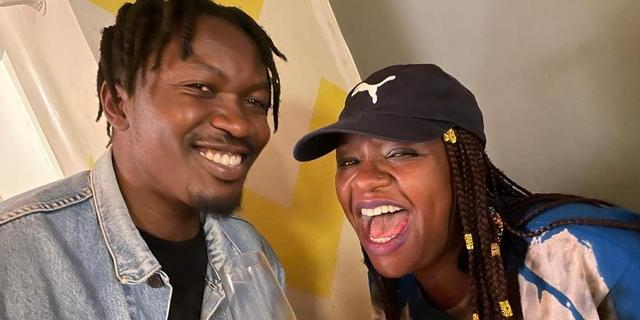 Muthoni Drummer Queen can only be described as a phenomenon owing to her success in the entertainment industry and her unique way of doing things. Muthoni, also known as Muthoni Ndonga, is a drummer, rapper and cultural entrepreneur who makes alternative electro-hip-hop music and is the founder of Blankets & Wine and Africa Nouveau.
A week ago, on 20th January, Muthoni Drummer Queen and hubby Musa Omusi took to Instagram to share some news. The first post suggested that there were many to come as the post was dubbed 1/4, the first of four milestones they would share. Some hours later, Muthoni shared three pictures showing her baby bump to the world and dubbed the 2/4.
Within the post, she revealed that she had been away from the media because she was cooking up a new life and keeping safe from Covid-19. That being said, Muthoni is a private person and has managed to keep her pregnancy journey under wraps for the most part till she did the reveal herself.
Yesterday, Muthoni did another Instagram post, dubbed 3/4, revealing that she had had a beautiful baby boy some days ago named Manjano Ndonga Musosi. Following the announcement, fans have flooded her post with congratulatory messages.
The last milestone is yet to be revealed, and we are excited! What do you think will take the 4/4 milestone trophy? Let's wait and see.
The January issue of Parents is here to kick-start your year!
On the cover are Ryan Mwenda, who stars as Simba on the Kenyan soap opera Zora, and his mother, Doris Kanario. The duo speaks on the making of the teen star, balancing acting and school and Ryan having his mom as his manager.
Featured Image: Muthoni Drummer Queen (Instagram)