Office trends for women to beat the July cold
The cold season is once again upon us and we are not sure whether to sleep in or drag ourselves to work. The bad news is, work has to continue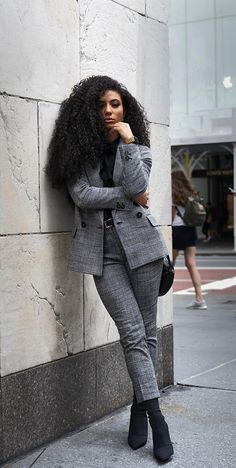 The cold season is once again upon us and we are not sure whether to sleep in or drag ourselves to work. The bad news is, work has to continue regardless of the chilly weather.
The good news is, working during the cold season does not have to be a gloomy affair. With just a few adjustments to your normal wardrobe, you will not have to dread the thought of going to work on a cold morning. You can still show up to work stylish and at the same time warm enough to get some work done with these office trends.
Stockings
July weather should not ban you from wearing your go-to office dresses and skirts. Thanks to stockings, you can still rock these outfits fashionably and warmly. These wardrobe staples give a professional look to your attire while keeping you comfortable in the office. Depending on the level of cold and your style, you can get a fishnet or full coverage stocking to rock with your dresses.
Boots
Even though boots vary in length, they still offer additional warmth to your legs during cold days. Whether ankle, knee, or thigh-high length, boots are a statement trend to your office outfits. You can wear these for an office casual outfit or dress them up as part of official wear.
Image: Pinterest
Scarf
Our necks are one part of the body that is hard to cover fully. Scarves come in handy on days you want to cover up to your neck. Scarves also protect your nose and ears where your outfit doesn't reach.
Pull neck
Pull necks have become a cold season must-have and they are here to stay. They are functional in keeping your upper body warm, from the neck to your wrists. Putting them on with a blazer or cardigan gives you more warmth necessary for this weather.
SEE ALSO: 4 ways to style a checked blazer
Trench coat
Trench coats, despite having larger surface areas compared to normal coats, are light and comfortable to wear. They are a wardrobe staple as they bring elegance to your outfits and keep you warm at the same time. You can go for the ones with thick fabric to keep you warm.
photo courtesy: Fashion canons
Cardigan
A cardigan is another must-have for the cold season. Cardigans keep you warm while also ensuring your outfit is visible owing to their open fronts. Cardigans are also versatile and you can style them with a pair of official trousers and a blouse or a t-shirt depending on your mood. They, also, go well with boots and scarves, creating a stylish office outfit.
Read also: Reasons why you need a white blazer
Sweater tops
Instead of your usual blouses, wear sweater tops more often in this weather. These woollen-knit tops provide more warmth to your body and can be worn without an additional blazer or trench. Also, they are as modish as they are warm.
Image courtesy: Pinterest
Bonus…
Cold weather trends are numerous and the article mentions only a few. Other trends include oversized blazers, gloves, fur jackets and socks.
Featured Image: Bored Panda
The July issue of Parents Magazine celebrates 35 years!
The July issue of Parents Magazine celebrates 35 years. Get your copy today to share the joy of this milestone in an issue packed with inspirational experiences of men and women positively impacting society and all other regular columns, as the founding editor walks you down memory lane.