Only 18% of KCSE candidates placed in government-sponsored universities
Only 18 per cent of the 2019 KCSE candidates will join government-sponsored universities, the Education Cabinet Secretary Prof George Magoha confirmed on Tuesday. Out of the 689,007 students who sat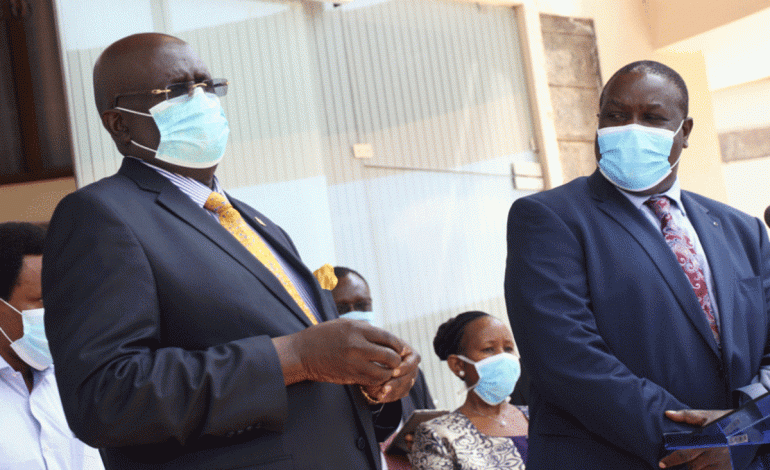 Only 18 per cent of the 2019 KCSE candidates will join government-sponsored universities, the Education Cabinet Secretary Prof George Magoha confirmed on Tuesday.
Out of the 689,007 students who sat for the national exam, 122,831 candidates have been placed in government-sponsored universities. The Ministry of Education has placed 88,724 students in TVET institutions.
KCSE celebrations- Photo: People Daily
READ ALSO: 67 students from Aga Khan Academy graduate virtually
"Of those placed in TVET, 53,726 will be admitted to Diploma; 29,112 to Craft Certificate and 5,886 to Artisan Certificate courses," Prof Magoha said.
In terms of gender, 70,050 (57.03 per cent) male and 52,781 (42.97 per cent) female students have been placed in public universities. 49,029 (55.26%) female and 39,695 (44.74%) male students will join TVET institutions.
Affirmative Action
CS Magoha further revealed that during placement, they had to apply affirmative action to incorporate people living with disabilities. They also considered gender parity and marginalised in society.
A total of 2,648 students benefited from affirmative action. The Gender Affirmative Action has incorporated 624 females and 55 males.
ALSO READ: Fun activities to do with your family while social distancing
"There are some areas where the ladies are so good, that in order to get more men there, we had to do affirmative action for them," Prof Magoha said in a press conference.
1,638 students from marginalised areas will join either public or TVET institutions.
"331 applicants with disabilities have been given their top priority courses for which they met the minimum admission requirements," the education CS said.
MUST-READ: 6 practical tips for productivity while working from home
The Ministry of Education has placed 66,661 (54.27%) students in the Science, Technology, Engineering and Mathematics (STEM) programmes. The ministry has placed the rest, 56,170 (45.73%) students in the Arts and Humanities.
There was a poor performance in the 2019 KCSE as out of the 689,007 who sat for the exam, only 125,463 students scored a C+ and above.