Parenting lessons you can learn from 4 Kenyan celebrity parents
While some Kenyan celebrities have chosen to keep their children off social media, others have taken a more open approach sharing moments in the lives of their children and parenting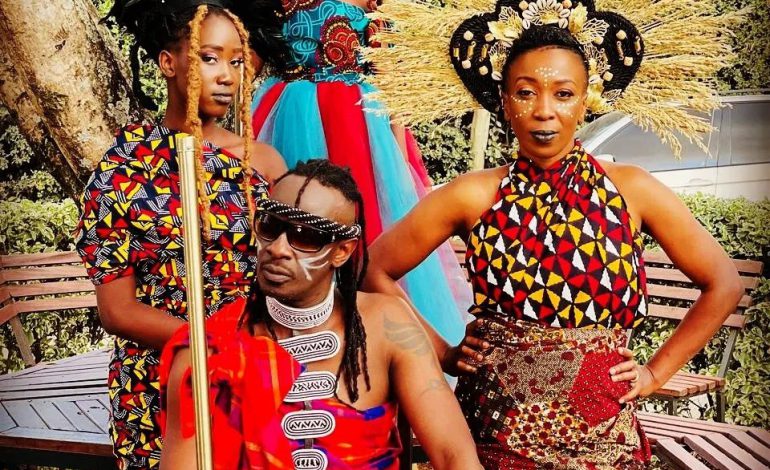 While some Kenyan celebrities have chosen to keep their children off social media, others have taken a more open approach sharing moments in the lives of their children and parenting journeys with the public.
Besides 'wowing' or criticizing them for their choices, here are some parenting lessons we can learn from them
Wahu and Nameless
Wahu and Nameless, whose real name is David Mathenge, are both musicians that got married in 2004. They are parents to two daughters, Tumiso and Nyakio Mathenge. One would expect that their children would become entertainers like their parents. However, none of their children has shown signs of joining the entertainment scene.
In fact, Tumiso is an environment and wildlife conservation enthusiast and has even won awards for the same.
Wahu and Nameless have taught parents the art of allowing children to be who they are and supporting them in their interests.
Image courtesy: Nameless Instagram
DJ Mo and Size 8
DJ Mo and Size 8, also known as Samwel Muraya and Linet Munyali, are celebrity parents who have been in the entertainment and media industry for a long time. The couple tied the knot in 2013 and have two children: a daughter called Ladasha Belle Muraya and a son named Samwel Muraya Jnr.
Like the Mathenges the Murayas are not shy of showing their kids online. Their decision to put their children in the public eye has not been in vain as the couple's daughter bagged a multi-million brand endorsement deal for Softcare diapers together with her mum in 2016.
The Murayas parenting journey has not been smooth having previously had two miscarriages. The two have been candid about their loss on their YouTube channel and are definitely an encouragement to many.
Image courtesy: DJ Mo Instagram
10 Best Dressed Kenyan Celebrity Mums
Being a mum is hard enough, but being a celebrity mum who somehow manages tostay atop your fashion game is the stuff of superhero movies. That is why welove to celebrate these best dressed Kenyan celebrity mums. We do not know howyou do what you do, but keep doing it anyway! Diana Marua The Qu…
Bahati and Diana Marua
Bahati and Diana Marua are not strangers to Kenyans having courted controversy and admiration almost in equal measure in the last few years. On the home front, the couple is parents to four children, one who is adopted, one Bahati's previous relationship and their two biological children.
The couple has won the hearts of Kenyans especially because they seem to have mastered the art of co-parenting and it's not easy to tell their children apart. They are an inspiration to parents in blended families or those who are co-parenting.
Image courtesy: Bahati Instagram
Marriages that last: Kenyan celebrity couples married for over 10 years
In a generation of Tinder dates and random hook ups, long lasting relationshipsare hard to find. The ante is upped when these people are in the public eye. Alot of high profile relationships have fallen through over the years. SinceKenyans are heavily influenced by the pop culture scene, it is ea…
Njugush and Celestine
When Kenya finally decides to have a comedy hall of fame, these two will feature and maybe even top it. The two are parents to a four-year-old son that they have recruited in their comic skits and it turns out the young lad is as funny as his parents.
If there is something the Njugunas have taught parents, it is the art of identifying your child's talent and nurturing it right from the word go.
Image courtesy: Celestine Ndinda Instagram
The January issue of Parents is here to kick-start your year!
On the cover are Ryan Mwenda, who stars as Simba on the Kenyan soap opera Zora, and his mother, Doris Kanario. The duo speaks on the making of the teen star, balancing acting and school and Ryan having his mom as his manager.
Featured image courtesy: Celestine Ndinda Instagram