Sauti Sol's Bien in quarantine after testing positive for Covid-19
Sauti Sol's Bien Aime Baraza is in quarantine after testing positive for Covid-19. The boy band singer told the Star that he was preparing to attend a show in Uganda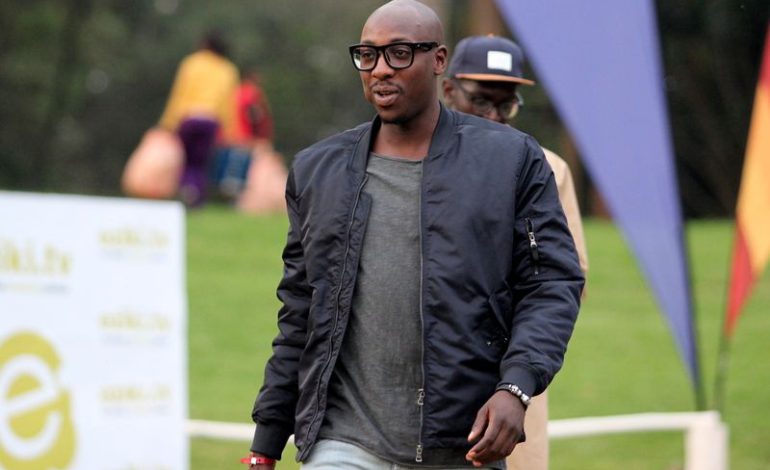 Sauti Sol's Bien Aime Baraza is in quarantine after testing positive for Covid-19.
The boy band singer told the Star that he was preparing to attend a show in Uganda with his bandmates when he tested positive.
"For the last couple of days, I have been indoors. I started feeling weak and so I decided since I was travelling to Uganda, I needed the tests done before, only for me to test positive. We had a show in Uganda last week on Thursday. I had to cancel my attendance, but my boys, Bensoul and Nviiri, represented us," Bien said.
Some of the symptoms that Bien is experiencing include fever, joint aches and eye problems.
Meet Kamala Harris's extremely supportive husband, Douglas Emhoff
Behind the ever-vibrant California Senator is a supportive husband, Douglas Emhoff, who never left her side during the many campaign trails.
Luckily, Bien's wife Chiki Kuruka tested negative. Bien will now be in self-quarantine at his home to avoid spreading the disease.
The Sauti Sol lead singer has urged Kenyans to continue observing the set-out health precautions as Covid-19 treatment is quite expensive.
"To be honest, I have not been sick for a long time. I feel the treatment itself is very expensive, even for me. I have used Sh8,000 on medicines alone. Our healthcare system has not cushioned us, so once it gets you, you may end up spending too much from your pockets. It could be worse since it could even kill you," Bien cautioned.
Dr Amakove Wala shares 6 life lessons on career, motherhood, marriage and divorce
Get your copy! the eclectic Dr Amakove Wala shares crucial life lessons on reinventing oneself, building a successful career, integrating parenting with other aspects of life, marriage and divorce. Digital copy available.
Despite contracting the virus, Bien still feels that musicians should be allowed to hold shows but with very strict precautionary measures in place. The Sauti Sol lead singer intimated that most musicians are suffering because their income streams have significantly reduced due to the current Covid-19 restrictions.
"Put certain standards in cleanliness before and even during the shows. Put all the measures in place since corona might be with us for a long time," Bien offered.
President Kenyatta's COVID-19 reviewed guidelines and restrictions
Examination classes continue in-person learning with heightened measures. Other students shall resume in January 2021.
The Covid-19 cases in Kenya have been sky-rocketing in what many have termed as the second-wave.
On Tuesday, November 10, 2020, 1344 people tested positive from the 7162 samples tested. 24 people succumbed to the virus bringing the total number of fatalities to 1154.
Parents Magazine ePaper
Read an ePaper copy of Parents Magazine. Caring for you and your family.