School director forced to live in his office and hawk sweets
St George's Cornerstone School Director George Mwangi has been forced to live in his office and hawk sweets in Witeithie to make ends meet. Mr Mwangi, who is also physically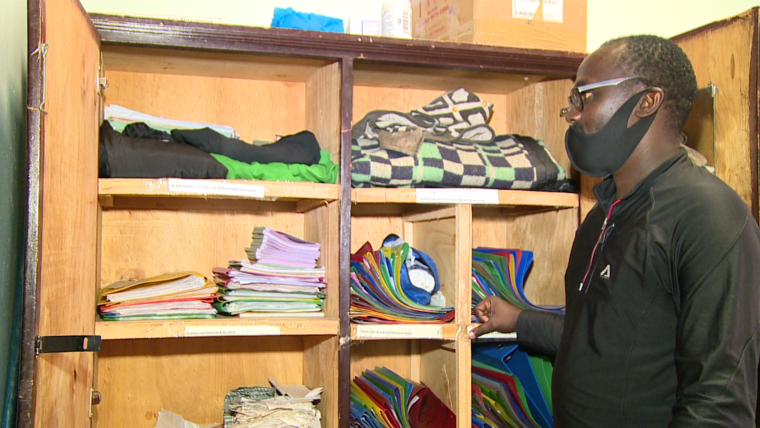 St George's Cornerstone School Director George Mwangi has been forced to live in his office and hawk sweets in Witeithie to make ends meet.
Mr Mwangi, who is also physically disabled, began the school in 2015 with a vision to provide affordable secondary education to Witeithie residents. The school offered free school uniforms to the students and allowed parents who could not raise school fees to pay in kind.
"Most parents living here are casual labourers and miners in quarries. They are financially incapacitated and cannot pay school fees. But we have a policy whereby they can provide labour to the school to settle fees or those working in quarries can bring building bricks of ballast," Mr Mwangi told Citizen TV.
Police deny KHRC lawyers' access to Solai dam tragedy victims
The lawyers had gone there to update the victims on the progress of the Solai dam tragedy and compensation cases.
Before President Uhuru Kenyatta closed schools nationwide, St. Georges had 148 students. After the schools were shut, Mr Mwangi could not sustain his seven teachers. Some went to their rural areas as others found manual jobs in construction sites.
"I witnessed all of them being kicked out of their homes. It was a sad moment. Some of them have already moved on and are working in construction sites and others are in small scale farming in their rural homes," Mr Mwangi divulged.
The St Georges School director could not also pay his rent in his Witeithie home. His wife, who was a teacher at a private school was also terminated.
"I started a shop but the small business failed to pick and I closed it down after two months. I was forced to send my wife and our children to live with her sister in Nyeri because life here was becoming unbearable," says the father of three.
The 38-year-old has now decided to sell sweets to make ends meet. Mwangi earns between Sh100 and Sh200 on a good day, which he uses to buy food and sends part of it to his family.
Mr Mwangi has urged the government to cushion private schools in the country that are ravaging from the economic impacts of Covid-19.
At the beginning of August, the Education Cabinet SecretaryProf George Magoha promised to offer Sh7 billion concessional loans to 3,000 private schools to protect them from the economic impacts of Covid-19.