School in Baringo closed after learners protest death of colleague
Pemwai Secondary School in Baringo Central has been closed indefinitely following students' protest over the death of a fellow student. Faith Chelimo Karoney, a form two student from Mosoriot town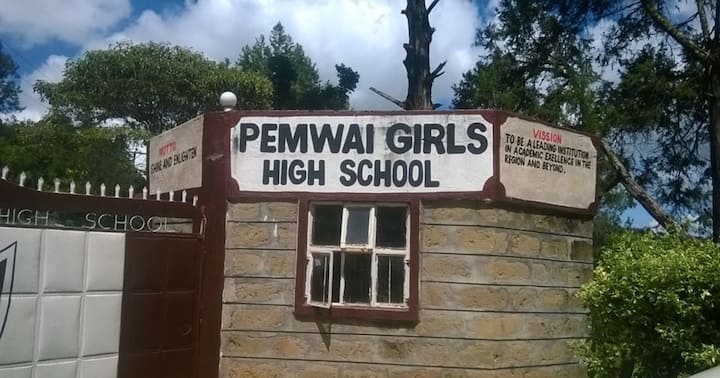 Pemwai Secondary School in Baringo Central has been closed indefinitely following students' protest over the death of a fellow student.
Faith Chelimo Karoney, a form two student from Mosoriot town died at the school premises early Sunday morning, leading to unrest. The students accused the school's administration of negligence and failing to provide medical care for Faith Chelimo, even after knowing about her ailment. The deceased is said to have been sick for two weeks before she died.
According to reports, Chelimo is said to have complained of severe headache and nose bleeding. By the time her case was reported to the administration, she was said to be vomiting blood and was allegedly only given painkillers by the school nurse.
Following the incident, the  students marched to Kabarnet town on Monday morning to protest against Chelimo's death. Form Three students were also reported to have refused to sit their examinations citing not being emotionally prepared nor at peace, given the circumstances.
NHIF proposes top earners to contribute more, adults without health cover to pay a fine
The proposal is part of the draft NHIF regulations 2022, published by the Cabinet secretary of Health Mutahi Kagwe as part of reforms to help achieve Universal Health Coverage (UHC).
Before the decision to close the school indefinitely was reached, armed police officers had been deployed to the institution to control the protesting students. However, on Wednesday morning, the management closed the learning institution, ordering learners to go back home.
"We were forced out of the institution under stern orders to clear within two hours. Form Three students were the first to be sent home, followed by Form Four students, then Form One students. The Form Twos were left behind to prepare to attend Faith's funeral which was set for Saturday," said a source from the school.
A student in their final year said that the Form Fours should have been allowed to stay in school and continue preparing for the KCSE examinations set for next week.
The school principal, Lornah Tuitoek, has not yet issued a comment on the incident. She remains silent on the issue and declines to pick calls and engage.
Celebrate the month of love with the February issue of Parents Magazine!
Gracing the cover are music producer Jacky B and his wife, actor Brenda Michelle.
Featured image courtesy: Ravine News