Scientists hail Dexamethasone as 'major breakthrough' in treatment of coronavirus
Widely used steroid Dexamethasone has become the first drug shown to be able to increase survival of coronavirus patients. According to a UK-led trial dubbed RECOVERY, results released on Tuesday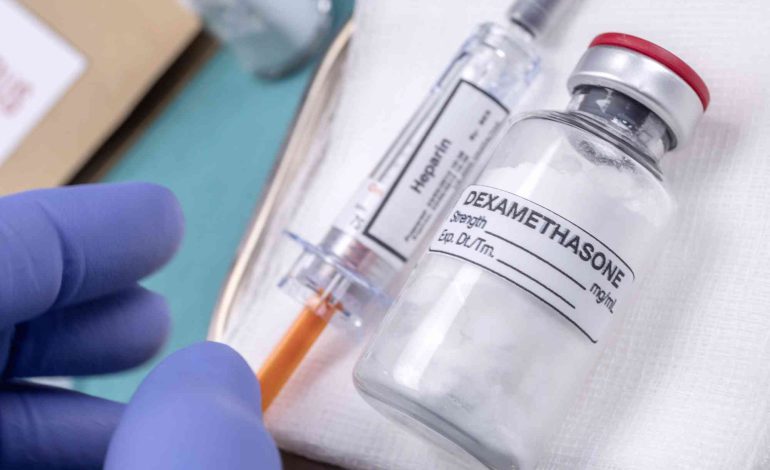 Widely used steroid Dexamethasone has become the first drug shown to be able to increase survival of coronavirus patients. According to a UK-led trial dubbed RECOVERY, results released on Tuesday show that the drug reduced death rates of seriously ill coronavirus patients by a third.
Dexamethasone, commonly used to reduce inflammation in diseases such as asthma and rheumatoid arthritis, is now being hailed as a 'major breakthrough' and may soon be standard care for coronavirus patients,as it is readily available and cheap.
According to researchers from UK's Oxford university, the findings suggest that for every eight patients treated on ventilators, the drug could save one life.In the trial, around 2,000 coronavirus patients were given dexamethasone either orally or through IV and were compared with more than 4,000 who did not receive the drug. For patients on ventilators, it cut the risk of death from 40% to 28% while for patients needing oxygen, it cut the risk of death from 25% to 20%.
"This is a result that shows that if patients who have COVID-19 and are on ventilators or are on oxygen are given dexamethasone, it will save lives, and it will do so at a remarkably low cost," said Prof Martin Landray,  who is co-leading the trial.
Due to its 'life-saving' properties, the Oxford University team recommends that dexamethasone be adopted as a treatment to covid-19.However, despite its low cost, Prof. Landray cautions against over the counter self-prescription. 
Additionally,  Dexamethasone appears to not have an impact on mild cases of COVID-19.
The RECOVERY trial begun in March as a clinical trial to investigate a range of potential treatments for COVID-19 and is the same trial that established that hydroquinone, used to treat malaria, was ineffective against coronavirus.
Nonetheless, the results of the trial are a cause for celebration in the quest for a vaccine for the novel coronavirus .  According to  the World Health Organization, the vaccine might be ready in 12-18 months.
There are currently no approved treatments or vaccines for COVID-19,  caused by the novel coronavirus whose global death toll stands at 431,000.