Stop attending political rallies -Mutahi Kagwe
Health CS Mutahi Kagwe yesterday during a COVID-19 press conference urged Kenyans to avoid public gatherings like political rallies. This comes amid rising cases of coronavirus infections and fatalities. The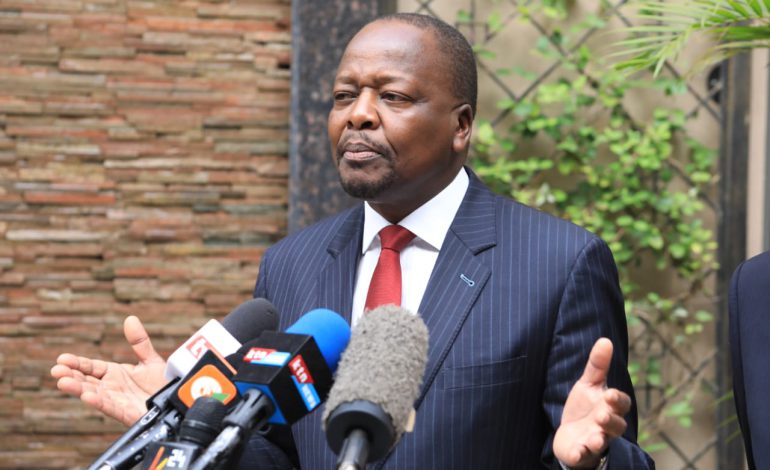 Health CS Mutahi Kagwe yesterday during a COVID-19 press conference urged Kenyans to avoid public gatherings like political rallies. This comes amid rising cases of coronavirus infections and fatalities.
The cabinet secretary also confirmed a second wave of the pandemic reminding people to take necessary precautions as most people had become less cautious. However, it is still unclear if all public gatherings will be banned and institutions closed again. Kenyans have been left holding their breaths with many unsure if they will be able to recover economically.
Covid-19 survivors' brains may age by 10 years – study
Those who have recovered from Covid-19 may have a mental decline equivalent to brain ageing by 10 years, researchers have warned.
Kenyans on social media had some choice words for Kagwe because of the announcement as many felt that the blame should have been directed at politicians instead of Kenyans attending said rallies. Many were of the opinion that the political class are the ones who are supposed to excersise restraint, with the announcemnet garnering thousands of reactions online.
One Bravin Yuri retorted; "When a dog is used to the master's whistle, you don't expect the master to whistle and the dog doesn't come. Ban political rallies. People are paid to attend them and since they are hungry due to lack of jobs, they become slaves to the whistle of the 'masters'(Politicians)."
Nonetheless, Kenyans are still urged to exercise caution to avoid a total lock-down as witnessed in other countries and to protect themselves and their families and communities.
Parents Magazine ePaper
Read an ePaper copy of Parents Magazine. Caring for you and your family.