The art of choosing a barber
As a man, you need a reliable, regular, and skilled barber who can ensure that you get a constant and sharp haircut whenever it's necessary. However, getting that one good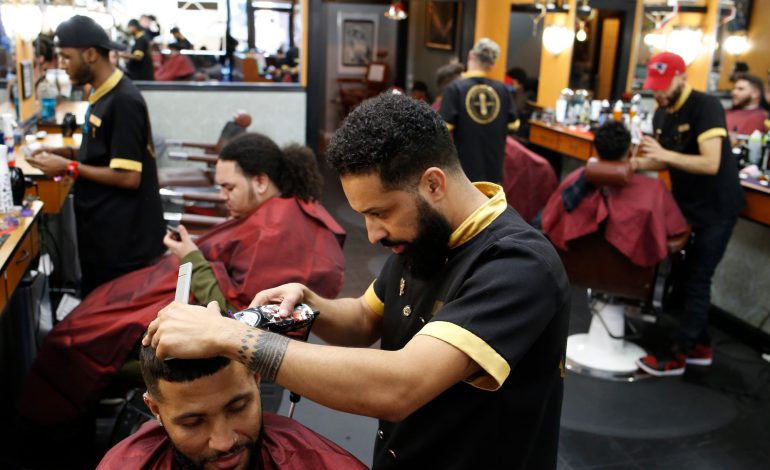 As a man, you need a reliable, regular, and skilled barber who can ensure that you get a constant and sharp haircut whenever it's necessary. However, getting that one good barber is not an easy task.
Here is what to consider as you set out to scout for a good barber.
Customer service
Before settling on a barber, visit a few barbershops and observe the kind of treatment accorded to customers. Observe the relations the barber has with customers and think about how comfortable you would feel being shaved by them.
If you visit a barber that keeps tilting the customer's head roughly, then it's best not to come back.
Cleanliness
Unless you will be the only client at your chosen barbershop, hygiene should be one of the first things you consider. Barbershops receive a high number of clients who are served using the same tools.
A good barber will have a clean shop and tools. He/she also provides a clean and peaceful environment that will make you come back each time.
Photo by Jason Leung / Unsplash
SEE ALSO: Best skin care routines for men
Client reviews
If the barbershop you are eyeing has an online presence, check what clients have to say. If not, ask for the opinions of your friends who may have had their hair shaved at the barbershop you are considering.
Your friends will always want the best for you when it comes to how you look and they will refer you to the best barber they know of.
The barber's skills
Sometimes, it's hard to judge someone's skills through mere observation. In such a case, let the barber trim your hair in a simple way and then judge their abilities. By doing so, you will be seeking to know how well the barber understands their client and how best they can deliver.
Photo by Obi Onyeador / Unsplash
Creativity
It takes passion and  creativity to a good reputable barber. Find a barber who is familiar with current trends and styles and one who is always eager to try new styles. Men want to have that extra nice look after shaving and finding a creative barber will ensure you achieve this with little to no struggle.
Men fashion: What to wear for different types of first dates
Whether we like to admit it or not, first dates and first days in school arevery similar. In both you have to make a good first impression without comingoff as over bearing, too cool or trying too hard. As such, picking the rightoutfit can be a hellish experience especially for men who more often…
Kind of tools one uses
A good barber, and a dedicated one for that matter, will find the best quality barbershop tools. Such include shaving machines, towels, brushes, mirrors and even professional work wraps.
Additionally, a good barber will have a thorough knowledge of each piece of equipment in the shop.
Photo by Agustin Fernandez / Unsplash
In a nutshell…
Getting a haircut can be a relaxing experience, especially in the right atmosphere where for instance, your barber provides great music, fun conversations or an after service package. As a result, getting a good barber is worth the time spent shopping around.
A regular go-to barber saves you the hassle of having to explain your hairstyle each time you want to shave.
This August, Parents Magazine presents yet another compelling issue!
On this issue, LSK chairperson Nelson Havi and his wife Felicine let us in to the home front and open up on life in the public eye among other stories that you don't want to miss.