TIME TO PARTY Fabulous Money SAVING IDEAS
_ Your excuse for not hosting family and friends this festive season is because it's expensive to throw a party. It need not be. You can have the most fabulous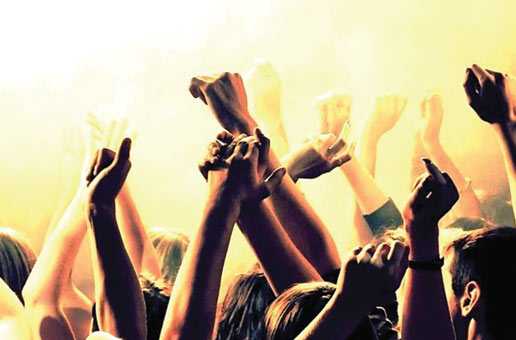 Your excuse for not hosting family and friends this festive season is because it's expensive to throw a party. It need not be. You can have the most fabulous party with minimal money with these 12 ideas.
Your family and friends are expecting you to throw a party for them during this festive season but your bank and credit card balances are not looking good. But do you know that the most memorable moments don't have to cost an extraordinary amount of money? We want to open your eyes with these great ideas on how you can have party fun this Christmas without blowing out your pockets or bank account. If you have got gracious family and friends and just a bit of cash and time to clean your home, you will enjoy these ideas for having a party to remember at minimal cost. Remember it's the company, love and fun the guests will recall after the party is over, more than the amount of food and drinks.
1. Top it up party
Who said a party is not complete without expensive meat cuts and exquisite cuisine? Buy a few pizzas from a take-away pizza place or make some at home; bake a few English and sweet potatoes and arrow roots; and get some biscuit and crackers from the supermarket – anything that can do with some topping. Make various toppings with cheese, beans and vegetables and set the table beautifully with this array of party food.
2. Soup and sandwich party
Make simple but classic sandwiches like grilled cheese, vegetables, egg and bacon using a mix of white and brown bread. You can accompany this with your favourite soup such as onion, chicken, tomato, bean or vegetable. Here is a simple onion soup you can whip up in a few minutes and your guests will love it. You will need four chopped medium onions, cooking oil, beef broth, toast cut into 1-2 inch pieces and mozzarella cheese. Sauté the onions until soft, mix with the beef broth and four cups of water and simmer for an hour. Serve topped with toast and cheese.
3. Spaghetti pie party
Make spaghetti bake which can serve many guests and makes a complete party dish if you accompany it with a mixed salad. You will need 8 oz. spaghetti, 16 oz. spaghetti sauce, 6 oz. mozzarella cheese, 6 oz. cheddar cheese and 6 oz. Parmesan cheese (increase or decrease depending on the number of your party guests). Layer half of the sauce, uncooked noodles, and different cheeses two times. Bake covered at 350 degrees for an hour. Uncover and bake for a further 15 minutes or until the top turns brown. Serve with bread and salad.
4. Breakfast or brunch
Breakfast or brunch servings can be smaller and lighter and your guests will not come expecting the heavier meals served at lunch or dinner. Serve bagels, French toast, or egg and sausage casserole with orange juice, coffee and tea. You could also add some local favourites such as arrowroots, cassava, sweet potatoes, plantain and mandazi. A Saturday morning brunch will create such a great party atmosphere.
5. Afternon tea
You know how much Kenyans love their tea. Invite your guests to afternoon tea. Select specialty teas (they are so many in the supermarket) to give variety in addition to the all-time favourite ordinary or kienyenji tea. Serve it with honey or sugar, milk and lemon. Serve with some treats such as a baked teacake, crackers, biscuits, nuts and crisps and other goodies from your local bakery or supermarket such as scones served with jam, marmalade and sour cream.
6. Dessert party
Bake your favourite desserts, which can be made days or weeks before the party as long as you store them properly. You can add to these, mixed berries served with cream or ice cream and some cuts of fruits in season such as mangoes, pawpaw, watermelon and bananas. Serve with juice, tea, coffee or a glass of wine.
7. Limit liquids
Drinks can be quite expensive, especially if you choose to serve alcoholic beverages. Buying different drinks can put a huge dent into your budget, so you may opt to serve one or two soft drinks, one variety of juice, homemade lemonade, tea and coffee. If you choose to serve alcohol get one red and one white wine (cask wine turns out cheaper) and one type of beer. Add water to the drinks variety and you will easily accommodate many guests' beverage of preference.
8. Time limit
Parties don't have to last for many hours. The longer the party, the more your guests will consume. You can schedule one at a time you know people will not stay long, such as Sunday tea, dessert party after dinner, or breakfast/brunch. You should avoid dinner and lunch parties if your budget is limited. When your party is at an odd hour, people will not arrive expecting a large food spread.
9. Require RSVPs
One of the biggest expenses associated with a party is the extra food and drinks for the guests who might show up. Knowing how many people will be attending and not having to guess helps you to buy and prepare the right amount of food. Indicate on the invitation the need for people to confirm and ensure you call them up a few days before the event.
10. Accept help
Some of your guests may offer to bring something such as an extra dish, a dessert or a bottle of wine. While you don't have to require a dish to attend, if guests offer help and ideas or volunteer to bring a bottle of wine, don't be shy about accepting. Any extra dishes that guests are happy to provide would help you a lot and add to variety.
11. Serve accordingly
Ensure you have plenty of food on the table to offer the guests but you don't have to place everything from the start. It's best for guests to take small portions and keep returning for more rather than tempting them into grabbing more than they can finish because you have put so much on the table.
12. Joint party
Consider holding a joint party with a friend or family member. It works out cheaper and you are able to entertain more guests.
Published in December 2014