What is meant to be will be
By Editorial Margaret Wangari, 30, an administrative assistant, visited Nairobi Chapel at a friend's invitation in May 2018. Here, she was introduced to various people including the man meant to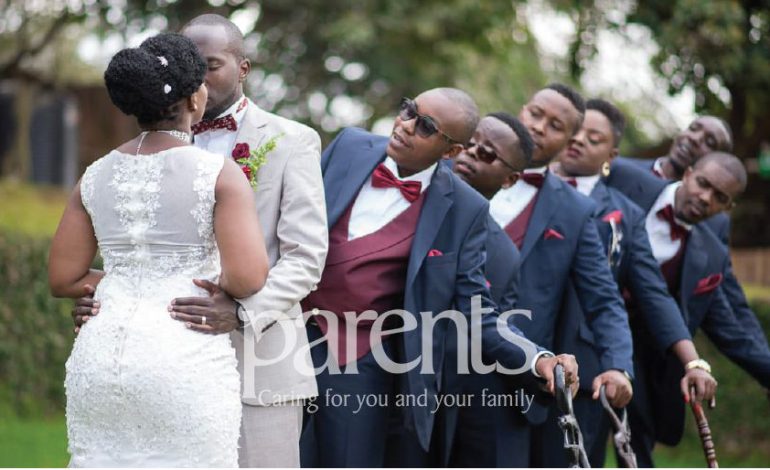 By Editorial
Margaret Wangari, 30, an administrative assistant, visited Nairobi Chapel at a friend's invitation in May 2018. Here, she was introduced to various people including the man meant to be her blind date and 34-year-old Moses Karani. This would be the start of a fun day as the group of five sets out to partake in various fun activities including eating nyama choma. It was during this period that Moses, a musician, became intrigued by Margaret's bubbly nature thus taking it upon himself to find out more about her.
As the day wore on and the group engaged in repartee, Moses, in particular, was impressed by Margaret's confidence. Oblivious of the fact that Margaret was supposed to be set up with someone else, he sought to know more about her. On the other hand, Margaret wasn't particularly having the best time with her intended date. By the end of the day, she was unimpressed and decided against pursuing any sort of relationship with him. This provided an unknowing Moses an opportunity he wasn't even aware of, but one he grabbed with both hands.
"As we were parting ways, I thought to myself, I have to take her number," he says.
He called her that night having already established a rapport and the two set up a date. On the set day, however, the date kicked off in a unique way. Moses started off by saying a word of prayer, something that Margaret admits she found peculiar.
According to Moses, having experienced failed relationships before he wanted to start his next one with God at the center. Luckily for him, this didn't scare away his date and the ease with which they were able to connect endeared them to each other pretty quickly. By the third date, they were ready to make things official. Margaret attributes this to a gut feeling.
"There was this feeling of peace I felt whenever he was around; it didn't matter what came our way, I was ready to go through anything with him," she explains. Margaret's family shared this conviction after meeting him later on in the course of their courtship.
However, their road to marriage would be less than ideal. First, they had to learn how to deal with their polarised personalities during the initial stages of their relationship and although there were other teething pains, the couple eventually found their groove.
Love brewed on YouTube
For lovebirds David, 38, and Sabrina Ramogi, 29, theirs is a journey that started with a YouTube video. They share with STEVEN OBUDO the story of their unique meet-up and how divine help played into their love story.
By the fifth month, Moses was ready to take the next step and asked for Margaret to make an honest man out of him to which she said yes. This would not be the end of their trials, however, as Moses lost his brother and two nephews months later. Despite the burden of planning funerals amidst wedding plans, Moses was shocked at how hands-on Margaret was during the funerals. Her commitment to him in this period warmed his heart so much so that even when he was advised to postpone the wedding, he wanted to hear none of it.
This, however, would not be the end of their tribulations. A month later, and two days before their ruracio ceremony, Moses' mother succumbed to cancer. As expected, the wedding was pushed forward to accord his mother a proper burial. Even then, their spirits weren't broken.
The couple would eventually get married on August 31, 2019, in a ceremony they jokingly term as the best they've ever been to despite a few hiccups on the way. Finding concessions was their biggest challenge as a spontaneous Margaret found it difficult to stay within budget while a soft-spoken Moses struggled to keep them within budget. They, however, attribute their wedding's success to realising that they are a team and that there is life after the wedding.
Now seven months into married life, they are taking everything in its stride as they go through life as partners. "There's beauty in knowing that there is someone to go through life with," they attest.
This article was first published in the April 2020 issue of Parents Magazine
The edition that celebrates fathers!
Commentator extraordinaire, Hassan Mwana Wa Ali graces our cover with his wife and son in our June issue. He takes us through his 10-year journey in the media industry, marriage life and his heart's desire to mentor young people.