4 amazing decor tips for a stunning kitchen
When it comes to home decor, a lot needs to be taken into consideration because this is the one place that the homeowner can express themselves. Unfortunately, most people forget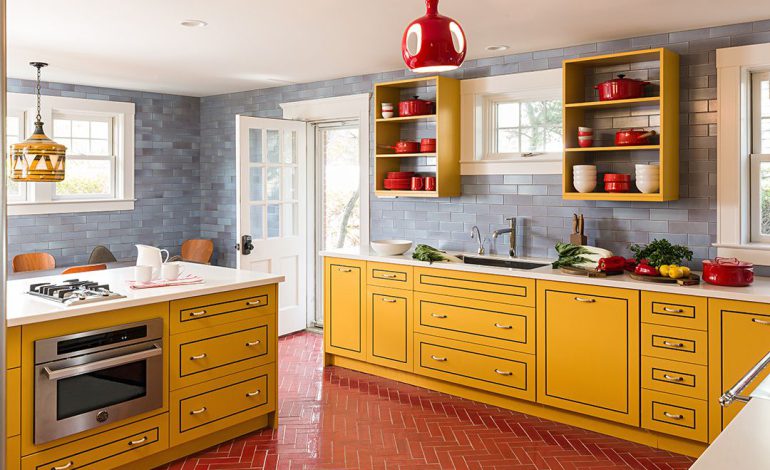 When it comes to home decor, a lot needs to be taken into consideration because this is the one place that the homeowner can express themselves. Unfortunately, most people forget the kitchen during decor yet it's the heart of the home.
Kitchens come in many different sizes, but experts have stated that small ones are the most efficient. Regardless of the size, you can extend your sense of style to the kitchen with a few tips.
thespruce.com
Colours
Picking a colour scheme is very important because the room needs to pop once you enter the kitchen. Choosing to make all the walls one colour is fine, but you can add some style to it by adding complimenting colours.
You can paint one wall or all the cabinets a complementing colour to the wall. Here are a few colour suggestions and their meanings.
Red- stimulates appetite. Looks great when paired with yellow, white, blackWhite- gives a fresh & clean feel. Can be paired with red, black, green, or blueGray- solid neutral environment. Works best when paired with blue or greenBlue- gives an invigorating feel. Can be paired with grey, yellow, whiteYellow- brightens up a room, and is associated with happy energy. Yellow can be paired with white or greyGreen- gives off the feel of  nature. Can best be paired with brown, grey, pink. yellowellendecor.com
Style your corridors with these decor ideas
Corridors and hallways often are the last places people think of when glammingtheir houses. But just because they are not rooms per se does not mean theyshould be left bare. Style your corridor with these decor ideas: Mirrors.Mirrors lighten up the corridors making them look bigger and brighter…
Lighting
Just like in photography, lighting plays an important role in interior decor. There are three types of lighting; natural lighting, sky-light or light through windows, and artificial lighting.  Of the three, artificial lighting is best.
When it comes to artificial lighting, it's best to be creative with it to add a personal touch to your kitchen. LED lights (light-emitting diodes) have become a popular source of artificial lighting.
LED strips added to the normal light bulbs help in brightening the room and creating the desired mood.
The best places to put the strips are at the top or bottom of the shelves, the edges of the walls (top or bottom), around the counter or on the ceiling.
Bonding while cooking with your children
Make cooking with your kids a fun bonding experience with these 5 easy to make delicious desserts!
Accessories
The kitchen can benefit from adding accessories to make it feel more welcoming and cosy. Here are some accessories you can incorporate into your kitchen decor.
Organizers – spice racks, pot racks, towel holdersShelves – floating shelves, pantry shelvesSigns – funny eating signs, religious signs, personally tailored signsPictures – calming food photos, family eating photosCandles – bright colours, food/nature flavoured scentsLiterature – cookbooks, decor magazinesMirrors – one or two to make the space seems even biggerFruit baskets and/ flowers/plants  – either real or fake fruits
Remember that simplicity is key when using accessories. Instead of using too many accessories and creating a cluttered and busy look, go for a few that suit your preferences. This will give you a classy look.
feasthome.com
10 essentials for your baby's bedroom
If you are among the couples who have a separate bedroom for the baby from day one, you also have to prepare a room for your little one.
Mixing and matching
To make your kitchen pop, use warm and complimenting colours in the accessories as well.
Mixing and matching things makes a room stand out more than just using one colour through unless it's white or black.
decoratedlife.com
ALSO READ: 7 benefits of eating with your family
In conclusion…
The goal is to make the house your home and to have fun while at it. Take your time to plan and weigh your options before making any final decisions. Remember to involve your partner or roommate if sharing the space.
It's OFFICIAL, the October issue is out. Meet this month's Cover models. Get a copy NOW!