Kenya will not cede an inch of its territory- President Kenyatta
President Uhuru Kenyatta has assured Kenyans of his government's commitment to protect the territorial integrity of the Republic of Kenya. While reacting to the judgement made by the International Court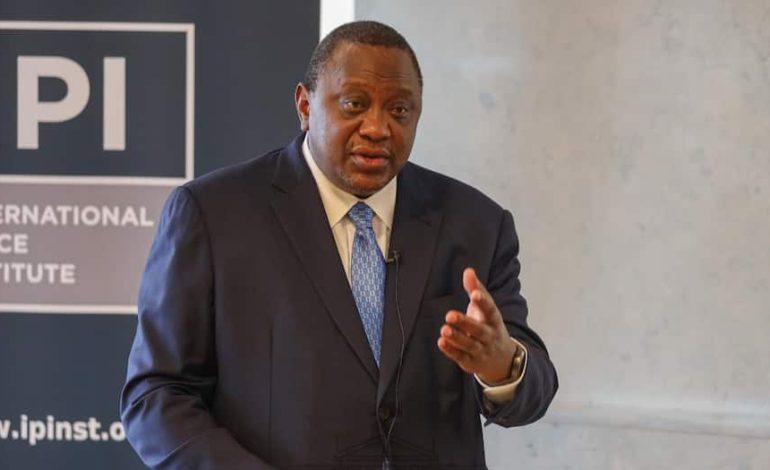 President Uhuru Kenyatta has assured Kenyans of his government's commitment to protect the territorial integrity of the Republic of Kenya.
While reacting to the judgement made by the International Court of Justice (ICJ) yesterday over the maritime border dispute between Kenya and Somalia, the president promised to do everything possible as the head of state to preserve the territory of the country.
"Kenya wishes to indicate that it rejects in totality and does not recognise the findings in the decision," read his statement. Kenyatta added that the decision by the court embodies a perpetuation of the ICJ's jurisdictional overreach and raises a fundamental question on the respect of the sovereignty and consent of states to international judicial processes.
The head of state noted that the decision by the world court will strain the relations between Kenya and Somalia. "it will reverse the social, political and economic gains and potentially aggravate the peace and security situation in the fragile Horn of Africa region".
A graphic image showing the disputed area. Source||Nation Media Group
The ruling by the ICJ stated that there was no agreed maritime boundary and drew a new border close to the one claimed by Somalia thus awarding the latter control of most of the potentially oil and gas-rich area of the Indian Ocean. The court further rejected Kenya's claim of the maritime boundary saying Kenya had not consistently maintained it.
Somalia's president Mohammed Abdullahi Mohammed welcomed the ruling urging Kenyans to respect the international rule of law and see the decision as an opportunity to strengthen the relationship between the two countries
Last week Kenya, through the ministry of foreign affairs, had said that it would not recognise the court's judgement, alleging that the judicial processes had "obvious and inherent bias"
Somalia filed the case in 2014 after the two countries failed to reach an agreement.
It's OFFICIAL, the October issue is out. Meet this month's Cover models. Get a copy NOW!
Featured Image: Statehouse Kenya