8 things to remember when wearing a headwrap
Every woman should own a headwrap or two. They come in handy for bad hair days and some times, they are just a style by themselves especially when you need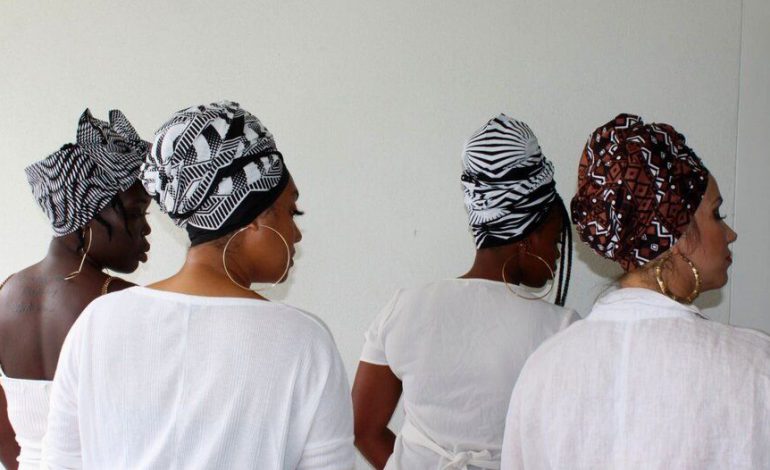 Every woman should own a headwrap or two. They come in handy for bad hair days and some times, they are just a style by themselves especially when you need that African look. Ankara headwraps, especially have a way of making you feel like a million bucks!
If you choose to rock a headwrap, here a few things to help you get the most out of your choice.
Accessorize
A simple thing as the perfect set of earrings can transform an otherwise ordinary headwrap into a fashion statement. Some of the accessories you can pair with your headwrap include earrings, sunglasses, clutch bag among others.
@cheeseandxalwo
You can wear them to work
Gone are the days when the universal office look was a brown, blue or black skirt suit or dress that left you with little to no styling options. Today, workplaces have began embracing a more casual look including headwraps.
Disclaimer: Some professions like law will not allow you to wear casual outfits to work. Therefore, ensure that your office is okay with casual dressing before you can rock your headwrap to work.
Don't be scared of volume
Let no body lie to you that a headwrap should be small and close to the scalp as possible. West African women have been rocking huge headwraps for years now and they always look stunning. You can opt for the West African headwrap style, a giant bow tie or a giant bun.
Image: Carol Drew-Peeples| Pinterest
Comfort and well-being
Sometimes, it is easy to tie your headwrap so tightly around your head to ensure that it is secure, especially, if your hair is in box braids. Unfortunately, a very tight headwrap can cut blood circulation in the head and cause headaches.
Ensure that the headwrap is secure enough not to fall but not too tight to cause discomfort. You can always use bobby pins to pin the headwrap on your hair for extra security.
SEE ALSO: 4 Maasai shuka outfits you can create with just a belt – no sewing.
Experiment with colour
Headwraps provide an easy way to add some colour into an otherwise boring outfit. For instance, when attending a social function and the only thing you have in your wardrobe is your official dresses in solid colours, you can add a headwrap to make your outfit casual. Ankara headwraps offer a different mix of colours that will add some playfulness to your outfit and still maintain class.
@nywelechronicles
Outfit options
You can pair your headwrap with an outfit made from the same fabric or you can wear it with a neutral colored outfit.
You can also wear your headwrap with an outfit that has a different print. Just ensure that the result is not too busy. One way is to ensure that the print on your headwrap and that on your outfit have related patterns ad prints even if they are different.
Make-up and grooming
While your headwrap is a fashion statement by itself, wearing some make-up and shaving your eyebrows makes the look even more dashing.
@devrivelazquez
Material
Some materials like silk are not easy to style. Therefore, when choosing a headwrap get one that is made of cotton or polyester. However, remember that cotton can be harmful to natural hair because it absorbs much needed moisture from your hair.
Therefore, if you have natural hair and you want to wear your headwrap , consider wearing a satin or silk scarf underneath your cotton or polyester headwrap to preserve moisture.
4 ways to style a checked blazer
A checked blazer is the smartest style investment you can make because it adds some class to your outfit. If you want to look put together yet elegant, throw in a checked blazer.
Make it your own
Headwraps are a unique way of expressing yourself through your fashion choices. There are numerous ways to style your headwrap. Choose one that sings to your heart and don't forget your confidence. Confidence is after all, the sexiest thing a woman can wear!
In a nutshell…
A headwrap is a must-have for every African woman. The best thing about headwraps is that they can be worn by everyone regardless of their age or social status.
Meet Avido, the Kenyan designer based in Kibra who's worked with Beyonce- Parents Magazine
From Kibra to the world, Avido is an inspiration. He makes handcrafted clothes from Kibra. He was among the African designers to be featured in Beyonce's Bla…
Featured Image: www.divaheadwraps.com