How to choose groomsmen for your wedding
Having a wedding is a dream for almost everyone looking to build a family and settle down in this life.  Choosing the right people to be part of the main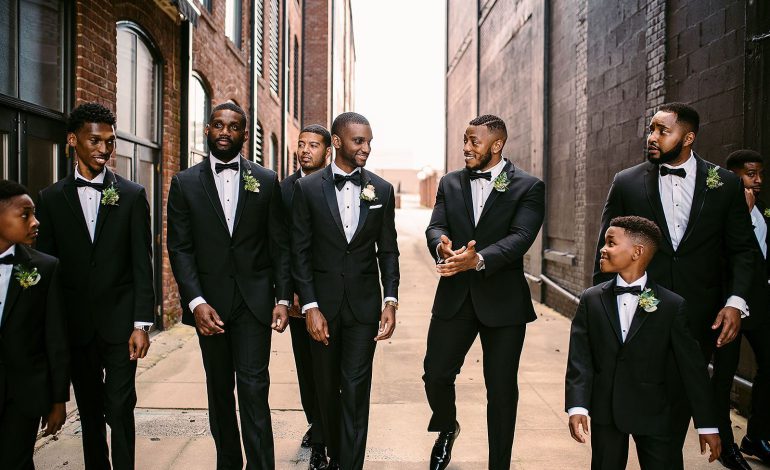 Having a wedding is a dream for almost everyone looking to build a family and settle down in this life.  Choosing the right people to be part of the main  crew for your wedding can be a challenging task for you.  
Here is how to find the right groomsmen for your wedding.
Start with siblings and family
Family will play an important role in the success of your dream wedding. There are family members you have in mind that have been there for you at all times . Since you are joining two families, also consult with your spouse on best suited members from your new family.
SEE ALSO:5 mistakes to avoid as first-time parents
Consider personalities
Your wedding will bring together people who know you from all over.  Getting along will be crucial in ensuring that your wedding is a success. If you know a person in your circle that has a tendency of causing drama and chaos, do not include them as part of your groomsmen.
Image:iMall.com
Consider reliability
One of the major roles of groomsmen is to support you as the groom. Therefore, go for people who you can count on during the planning process and who are quick to respond to emergencies.  Also, consider people to whom you can delegate some responsibilities and be comfortable they will do a good job for you.
Start with a number
You and your partner are the only ones who can set the limit of grooms men you want for your wedding. Having a particular number of people will make the choosing process easy as you will be able to narrow down your list and get the best.
Image/CGTN Africa
Group dynamic matters
Go for people who are close to you right now and that are involved in your current daily life. Also, go for people who align with your character. It is easy to get along with such people. Moreover, such people already know what you want and how you want it done which makes things easy for you.
Tips to help you stay married
It has often been said that dating shows you the good in your partner while marriage shows you the good, the bad and the ugly. As a result, some people enter into marriage only to find surprises that they did not anticipate.
Have your budget in mind
Planning a wedding  costs money.  Those  you choose may be required to chip into their pockets to support in buying their clothes or some other things. Ensure that the people you choose will not feel strained meeting the accompanying expenses.
In a nutshell…..
Even though the groomsmen are mainly there to support the groom, you can seek the help of your wife to be in choosing the right groomsmen. Involving your partner in making decisions that affect the wedding will go a long way in ensuring you both have a lifetime experience on your wedding day.
Featured Image: Pinterest
The July issue of Parents Magazine celebrates 35 years!
The July issue of Parents Magazine celebrates 35 years. Get your copy today to share the joy of this milestone in an issue packed with inspirational experiences of men and women positively impacting society and all other regular columns, as the founding editor walks you down memory lane.
        ‌