President Uhuru warns Kenyans to be wary of Covid-19
President Uhuru Kenyatta has urged Kenyans to continue being cautious of Covid-19 adding that despite relaxation of disease containment measures, the danger of infections spreading still lurks. The President was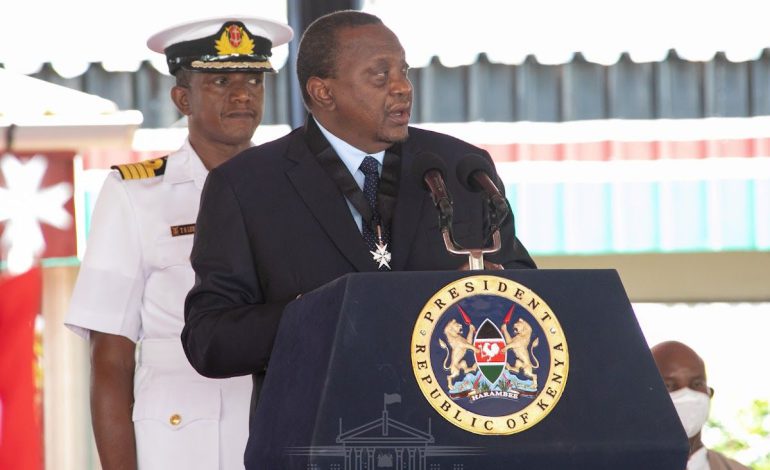 President Uhuru Kenyatta has urged Kenyans to continue being cautious of Covid-19 adding that despite relaxation of disease containment measures, the danger of infections spreading still lurks.
The President was speaking at State House on Sunday during the 92nd inspection parade of the St John Ambulance Kenya.
"We must continue to be careful as we go about our daily callings; and more importantly, I urge all Kenyans to get vaccinated or receive your booster shots, so that we may put the pandemic behind us, once-and-for-all," Kenyatta said.
The President praised St John Kenya for helping to improve health indicators under the Universal Health Coverage (UHC) program, noting that the organization's various pre-hospital care-related training courses have resulted in a growing population of first aiders in the country.
Kenya's Covid-19 Positivity rate rises to 3%
63 people tested positive for COVID-19 in the last 24 hours from a sample size of 2,070.
The President, who also serves as the humanitarian organization's Chief Patron, challenged it to involve more young people in its activities by partnering with learning institutions at the primary, secondary, and tertiary levels. He further directed the Ministry of Education to create innovative initiatives that will encourage and recognize student volunteers, giving them priority consideration when seeking internship opportunities.
Away from Covid-19, President Kenyatta directed the Ministry of Transport to develop an appropriate sectoral plan as part of its medium-term plan from 2023 to 2027 to make first aid training and basic post-accident evacuation protocols mandatory for all licensed drivers to reduce casualties in road accidents.
ALSO READ: FIFA world cup trophy lands in Kenya
During the event, President Kenyatta was knighted to the order of St John for his humanitarian work. The admission of President Kenyatta as Knight of the Most Venerable Order of the Hospital of St John of Jerusalem was conducted by the Order's Chancellor Dr. Gillian Willmore. Uhuru thanked Her Majesty Queen Elizabeth II for the award and pledged to continue serving humanity with humility.
The edition that celebrates mothers!
Radio Citizen presenter Jeridah Andayi graces our May cover with her three children as we celebrate mothers all month long! Even with her busy schedule and the many hats that she wears, her role as a mother is the one she cherishes most.
Featured Photo: PSCU