Qatar Airways to celebrate 21,000 teachers with free flight tickets
To mark World Teachers Day, Qatar Airways will award 21,000 teachers from over 75 countries with free flight tickets. The move is meant to thank teachers for educating students worldwide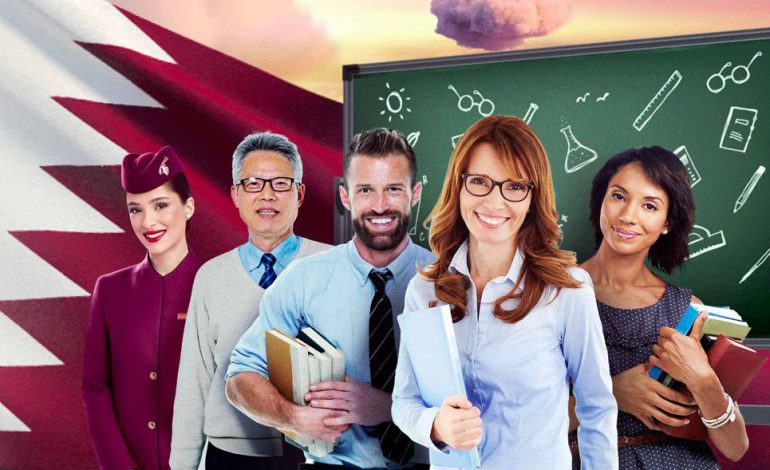 To mark World Teachers Day, Qatar Airways will award 21,000 teachers from over 75 countries with free flight tickets.
The move is meant to thank teachers for educating students worldwide despite the hard times occasioned by the Covid-19 outbreak.
"We at Qatar Airways are incredibly grateful for the commitment and hard work of teaching professionals around the world who continue to educate our young people in these times of uncertainty. We know that it has not been an easy task, yet teachers have been incredibly resourceful, turning to online learning and other methods," the Qatar Airways Group Chief Executive Akbar Al Baker said.
Registration opens on October 5, 2020, at 0400hrs and closes on October 8, 2020, at 0359hrs (Doha TIME). Teachers are encouraged to apply by filling a form on  qatarairways.com/ThankYouTeachers. After submitting the form, they will get a unique promotional code.
Report shows that 400 teachers sought mental health support in April
A report[https://citizentv.co.ke/news/400-teachers-sought-mental-health-support-over-depression-in-april-report-337021/] compiled by Minet Kenya Insurance shows that 400 teachers sought mental healthsupport from different health facilities across the country in April 2020. Minet Kenya [https://www.minet.com/…
To promote fairness, each of the countries that Qatar Airways is operational will receive a daily allocation of tickets throughout the three-day campaign period.
"Teachers that successfully register will receive one Economy Class return ticket to anywhere on Qatar Airways' current network of more than 90 destinations worldwide. Additionally, they will receive a voucher for 50 per cent off one future return ticket that they can use for themselves, a family member or a friend. Both tickets are valid for travel up to 30 September 2021," Qatar Airways wrote in a statement.
One must present a valid employer ID at the airport check-in point. Airport taxes will be absorbed by the passenger. The eligible teaching professionals include Classroom Paraprofessionals, Teaching Assistants and Substitutes, and Intervention and Inclusion Specialists.
Others include tutors, Senior Leaders, Early Childhood Teacher, Student Counsellors, Primary Teacher, Secondary Teacher, Casual Teacher and English as a Second Language (ESL) Teacher.
KRA hikes beer, fuel, juice, bottled water taxes
The Kenya Revenue Authority (KRA) has hiked the taxes for 31 products such as beer, fuel, bottled water and juice by 4.94 per cent.
Special Ed Teacher, Teacher Aide, Vocational Education and Training (VET) Instructor, Pre-School and Early Years Practitioners, and Classroom Technicians are also eligible.
Have you subscribed to our epaper Magazine?
Head over to https://t.co/mPhVTedIiD and buy a copy.
Get to read about the Japanni family and their experiences…. we are sure you will enjoy coz we did.☺️☺️ pic.twitter.com/HsnYtoxK8d
— Parents Magazine (@parentsafrica) October 3, 2020