Reds, Blues, and Toffees: A football lesson
Let's talk football. Look, I know most women don't like football-and that mostly, this comes from a point of (blissful)ignorance. You just don't understand why grown men get paid to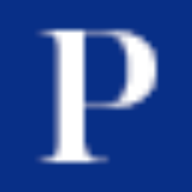 Let's talk football.
Look, I know most women don't like football-and that mostly, this comes from a point of (blissful)ignorance. You just don't understand why grown men get paid to chase after leather. So, let me help you decipher this mystery;
Different leagues, different teams
Manchester United, Arsenal and Chelsea, all belong to the English Premier League. There are other leagues, like La Liga, which is the Spanish league, and the league in which giants like Barcelona and Real Madrid belong. Bayern Munich, RB Leipzig and Borussia Dortmund play in the German league, Bundesliga.
Finally, Inter Milan, Roma and Juventus play in the Italian league Serie A, while famous French team Paris-Saint-Germain, where Kylian Mbappe and Neymar play, belongs to the French league, Ligue 1.
These are the most famous leagues, though there are others, like the Chinese Super League, where promising English players are shipped off to in exchange for bodacious salaries. Yes, one of my favourite players went and the wound is still very raw,3 years later.
Foods that boost vaginal health
Your vagina is indeed a complex ecosystem.As most would think that staying top of their vaginal health is a difficult task,it is not.As long as you keep in mind a few rules and practise healthy diet for the health of your vagina,you are good to go.
Team organisation
Contrary to what most ladies think, football is not about  just chasing leather around. There is an elaborate process in which its done, which is why teams have captains.
On the pitch, each team has 11 players, who play in different positions, which have distinct roles. The most commonly known position is that of a goalkeeper, but every other player has a specific role to play, and those random numbers on the back of their shirts are indicative of the distinct roles.
For example, a number 3 is a defender, while a 9 is a striker. So whilst a defender may score a goal, he or she is not obligated to, because a defender's main role is to make sure the opponents do not find the back of the net. They assist the goalkeeper to achieve this, which is why they are positioned near the goalpost.
Teams also have coaches and managers. These are the Jose Mourinhos, Jurgen Klopps, Arsene Wengers and  Alex Fergusons.
Have you been landscaping lately?
I know some men have grown out their beards and have ended up liking the new look but what about down there?
Derbys
Some team rivalries go way back. Extra loyal fans, established and longstanding careers equals rivalry. Most of these teams hail from the same towns, like Manchester United and Manchester City.
For example, a  match between Arsenal and Tottenham is referred to as the "North London Derby", as they both come from North London. Likewise, the famous "El Classico" refers to the match between rivals Real Madrid and Barcelona. In the Kenyan Premier League(KPL),we have the Mashemeji Derby, which is only used to reference a match between Gor Mahia and AFC Leopards.
Covid-19 survivors' brains may age by 10 years – study
Those who have recovered from Covid-19 may have a mental decline equivalent to brain ageing by 10 years, researchers have warned.
Nicknames
"Come on, Gunners!" No, we are not cheering the army, just Arsenal. Nicknames are a big part of football, and have been established over a period of time. You don't just wake up and decide to call Arsenal "sleeping giants".
Manchester United are undisputedly called "Red Devils", a testament to their heritage as the most successful English club and their red jerseys. "The Reds" refer to Liverpool, "The Blues" to Chelsea, "The Citizens" to ManCity, "The Old Lady" to Juventus, "The Gunners" to Arsenal, and "The Bavarians" to Bayern Munich.
Do not confuse them. If you haven't mustered them, then avoid using them. There's nothing worse than trying to pass off as an avid fan only to mess up the nicknames.
Finally, in light of the recent changes in the EPL table, Everton is referred to as "The Toffees."
May this lesson be of great help to you, and reduce the fights you ladies love  picking every Saturday night. Football is in every way possible, absolutely interesting.
Parents Magazine ePaper
Read an ePaper copy of Parents Magazine. Caring for you and your family.