Rock that suit like a pro
Every self-loving man should have a suit or two in their wardrobe. You can wear a suit almost everywhere from corporate meetings to your first date. While suits are fairly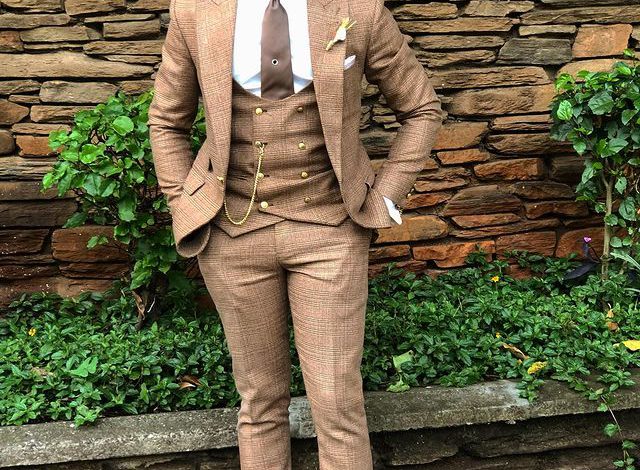 Every self-loving man should have a suit or two in their wardrobe. You can wear a suit almost everywhere from corporate meetings to your first date. While suits are fairly easy to style, there are certain dos and don'ts that you should consider when wearing one.
The fit
Even though Tyson Beckford may look good in an oversized suit on a Ralph Lauren Runway, it may not be the same for you.  A few inches oversize may not be noticeable, however, a few more inches and you look a decade older than you are. Always go for a well-fitting suit.
Ensure also that the suit is not too tight as that won't be a pleasant sight, not to mention the discomfort.
@sir_oganabrian
Buttoning
Whenever you button your suit, leave the last button free. When it's time to sit, unbutton your suit jacket, otherwise you will feel very uncomfortable, especially if your suit jacket is a few inches on the tight side. Unbuttoning also prevents your suit from wrinkling.
Do not wear a belt and suspenders
If you choose to accessorize, make sure you either use a belt or a suspender but not both. Otherwise, this is the fastest way to change your outfit from sharp to confused and plain unflattering.
SEE ALSO: The art of choosing a barber
Handle the sweats
If you are one of those people that sweat a lot, make sure to wear a cotton vest or light t-shirt beyond your vest to avoid sweat stains on your suit jacket. When you wear an undershirt, make sure it doesn't show by buttoning the top button.
Keep your accessories to the minimum
There are different accessories you can wear with your suit. These include lapel pins, boutonnieres, pocket squares, and tie clips. When it comes to suits, you want the suit to stand out. Too many accessories will create a busy look and still attention away from the suit. Therefore, less is better.
mrkoachman.com
The tie
While a tie gives your suit a more finished and authoritative look, you can still choose to go without a tie and still look great. However, if you chose to wear the tie, ensure that it's not too long that it goes beyond your belt. The tip of your tie should be at the buckle of your belt.
Moreover, try as much as possible to ensure that the knot of your tie is neatly tied. It should also not be too big or too small.
Throw the tags away
You don't want to be walking around with a tag dangling from your suit and announcing to everyone that the suit is new. Always remove the tags before you can wear your new suit.
Remember to be careful when removing the tag as some of them are handstitched to the jacket. A mistake can cost you the whole jacket. If you are not sure of how to remove it, ask the attendant at the store to remove it for you.
Image| Above the ankles
Socks
Ensure that your pants are long enough to cover your socks. Your socks should only be visible when you are sited. If you plan to wear loafers with your suit, you have the option of going socks-less.
Men fashion: What to wear for different types of first dates
Whether we like to admit it or not, first dates and first days in school arevery similar. In both you have to make a good first impression without comingoff as over bearing, too cool or trying too hard. As such, picking the rightoutfit can be a hellish experience especially for men who more often…
Ironing
The worst thing you can do to yourself is to leave the house with a shrivelled suit. You end up looking careless and unconcerned about your look. Not too flattering, is it?
While there are many more dos and don'ts of wearing suits, these are just a few to get you started. Always remember that comfort is key for anything you choose to wear.