Successful co-parenting lessons from Kim and Kanye
After almost seven years of marriage, American businesswoman and socialite Kim Kardashian filed for divorce from her  rapper and fashion designer boyfriend Kanye West. While their divorce has not been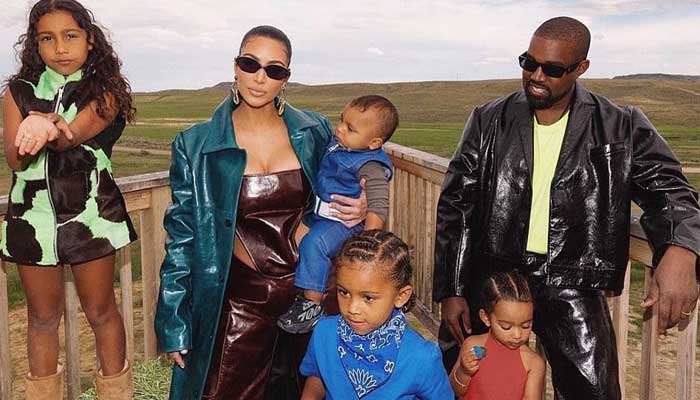 After almost seven years of marriage, American businesswoman and socialite Kim Kardashian filed for divorce from her  rapper and fashion designer boyfriend Kanye West.
While their divorce has not been one of the smoothest, the two can offer us valuable lessons on co-parenting as follows.
Always put your kids first
As a parent, putting your children first should be a no-brainer. It may seem like an obvious facet of co-parenting, but putting your emotions in the back seat can be easier said than done. Kanye bought a home next to his soon to be ex-wife so that he could be close to his kids. He is not letting anything come between his relationship with his kids.
Hard work is required
Taking care of children requires a lot of resources and demands hard work on the part of the parent to comfortably provide for their kids.
While Kim and Kanye are celebrities, they are continually making strides in their careers so that their kids are comfortable. With everything that both parents do for their brands, there is no doubt that they are both hard workers.
Hard work is the way to get things done, and the way to shape your kids' perspectives of life; that nothing comes easy.
Let both you and your kids express yourselves
With Kim, Kanye and their children always in the limelight, there is a lot of room for hearsay and this can put them under a lot of pressure.
Letting the children talk and express themselves will help them deal with any issues they can face. Expression can also be in the form of fashion. For instance, Kim's Instagram pages clearly show numerous pictures of the kids just being themselves and expressing themselves through fashion. She lets them wear their taste and be children.
Letting children embrace their personalities and feel what they want to feel is important as they become confident and don't end up second-guessing themselves later in life.
SEE ALSO: 4 Biggest Parenting Mistakes
Embrace schedules
Life can get busy, and some circumstances are inevitable. As a co-parent, having a schedule can help you get things in check and not neglect other duties. Schedules also help with keeping up with the kids' napping time, playing, and even eating.
Kim has leveraged the power of scheduling to run her businesses, pursue her dreams and still be there for her children. While the two may not have a schedule that is publicly known, they both go out of their way to ensure that either parent spends enough time with the children.
6 tips for successful co-parenting
Over time, parenting issues are bound to arise because of differences in how one was raised. When such issues arise, put the interests of your child first.
Keep your extended family close
Family is among the most important things in life. Kim is very close to her siblings and mother, and often, we see this on social media pages. With this closeness to her sisters and mother, it is easy for the children to engage with their cousins and form bonds and friendships in their extended family.
Arranging play dates with other children from your extended family can help your family get closer. Also, family can take your kids off your hands, (not that they are a bother), and help when you are making parenting mistakes.
In conclusion…
Co-parenting can be tricky, especially where both parents are estranged from one another, However, it is not impossible if only you chose to put your needs aside for the sake of the children.  
Something epic is coming this a February 🔥 The love issue♥️ Are you ready? #shorts #fyp #parents
Featured image courtesy:Kim Kardashian (Instagram)