SURELY WE can fix these…
I call them the shame of Kenya – public toilets, traffic jams, and recently added to my list, Kenya Airways. My wish list for this year is to have these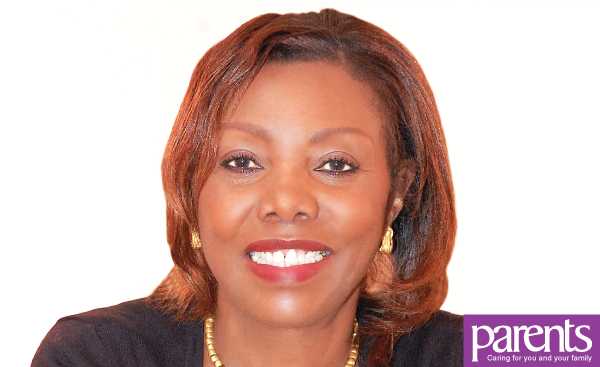 I call them the shame of Kenya – public toilets, traffic jams, and recently added to my list, Kenya Airways. My wish list for this year is to have these fixed, and I believe it's doable. I love my country and would wish for the things that give us a bad name to be fixed.
Here is why the three are on my list of shame. Lord have mercy on you if the call of nature knocks and there is nowhere else to go other than a badly kept public toilet, and some home ones too! If not sure there will be clean toilets where I am likely to spend more than two hours, I limit my intake of liquids, use the bathroom before stepping out of the house and if there is a decent hotel close to where my mission is, walk in, order a cup of tea and not take it, but use their bathrooms.
Sometimes this does not always work and I have to bear the torture of stepping into a dirty loo. This is my most recent experience. Venue – Nyayo Stadium. Date – December 12, 2015. Occasion – Jamhuri Day celebrations, a proud moment for Kenya. In attendance – Kenyans from all walks of life, our president and his cabinet, politicians, diplomats and two very special guests – Liberian president Ellen Johnson Sirleaf and his highness the Aga Khan. The music and spectacular parade by the armed forces make the celebrations, albeit long, worthwhile.
We are seated in the diplomatic gallery (my husband is the Honorary Consul for Liberia) and I am praying the event ends before I am too pressed for bathrooms. But when nature calls you have to answer. And so at the end of the function before heading to State House for lunch, I join this queue of uneasy- looking diplomats' wives waiting to get into that small room – Oh my, what a torture!
Smelly, no toilet paper, the flush is not working and filth all over. Why, why? Isn't this fixable? What are we telling the world, and ourselves? That we can't take care of the smallest of hygiene concerns? With all money Britam Insuarance has spent to rebrand the stadium, how much more would it cost to take care of the toilets? I shudder to imagine how they look like in the public areas if they are bad in VIP section.
Why  can't the organisers of these functions hire clean mobile toilets to stop this shame if the ones in the facilities are unmanageable or inadequate? And now to traffic jams – a disease killing many Kenyans. Seriously. You have heard the problems stress causes including high blood pressure and cancer. Add to that lack of sleep (many Kenyans spend hours commuting), irregular eating habits (no time to sit for breakfast or dinner or even prepare a proper meal) and losses to our economy, and you will understand the magnitude of problems caused by unmanageable traffic. But we can fix this, as all other problems, if we set our minds to it.
How much more productive and healthier would we be if we didn't have to spend half of the day in traffic jams? My experience on December 17, 2015 is one that can be told by many Kenyans. I was booked to travel to Kampala on Kenya Airways at noon. A journey that would normally take 30-45 minutes took me close to three hours. Having left home before 9am, I didn't get to the airport until some minutes to noon when my flight was already closed. Uhuru Highway was a parking lot and so were all other roads that can take you to JKIA. My driver tried everything. The next flight was at four and the most sensible thing was to stay at the airport as trying to make it back to town was an impossibility. So my whole day wasted!
Tired, frustrated and angry that this shame of traffic jams is not getting better even as we improve the road networks, I was not ready for the next shocker. Kenya Airways – "The pride of Africa" – really! "Ma'am, you have to pay a penalty and the difference in ticket class (spare me this jargon)," said the girl at the counter. "How much?" was my obvious question. Get it right, USD 395.35 (Ksh 40,000)! More than my return ticket booked about a month before costing Ksh 36,820. And so my 45 minutes ride to Kampala to attend a friend's wedding cost me a whooping Ksh 76,820, thanks to traffic jams and expensive Kenya Airways.
Lord have mercy on Africa if this is what it costs you to visit your neighbour. We welcome more Fastjets, Rwanda Air, 540 and other airlines as Kenya Airways needs to face real competition in this region. Not only is Kenya Airways ridiculously expensive, their customer care is wanting and flight delays unacceptable.
On my return flight from Kampala, we were delayed for over two hours – reason – crew issues or something to that effect. This had happened to me again in May travelling from Johannesburg, South Africa, when we had a delay of over three hours. I have never seen angry travellers like the ones on that flight who missed their connecting flights and Kenya Airways staff was not being helpful at all.
One woman screamed at a KQ staff member: "You useless airline!" Though ashamed to hear our national carrier called that, I could understand her frustrations. Call me unpatriotic but I am not ready to be robbed of my money even as I get very, very poor service. When I have a choice, I don't take Kenya Airways. Nairobi is not short of excellent airlines such as Emirates, British Airways, KLM and so on.
Kenya Airways needs to wake up to the reality that they are losing customers to other airlines that understand customer service and are competitive. You need to fix yourselves to reclaim your motto – "The Pride of Africa" – and also stop sinking further financially.
Published in February 2016