Why argan oil is good for your hair, skin and health
Argan oil is extracted from the nut of fruits from the argan tree which is predominately found in the South Western region of Morocco in Africa. A report by Business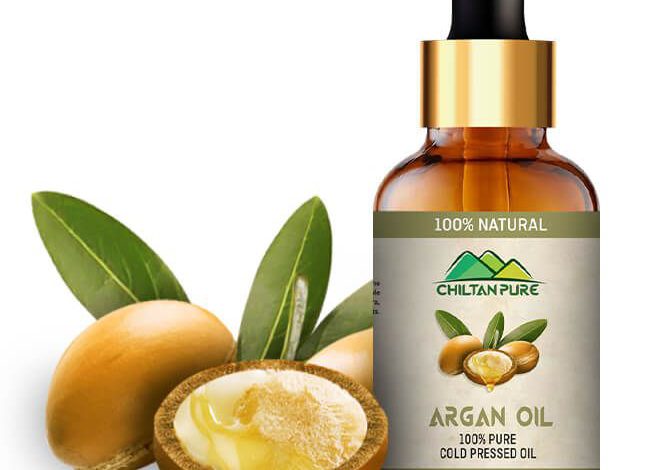 Argan oil is extracted from the nut of fruits from the argan tree which is predominately found in the South Western region of Morocco in Africa.
A report by Business Insider shows that argan oil is the most expensive edible oil because a litre can go for Ksh30,000. This is because the method of producing argan oil is very taxing. It can take up to 24 hours to produce just one litre.
However, argan oil has been identified as one of the most essential oils for the skin, hair and cooking. Here are some of the reasons why you should incorporate argan oil into your life.
Moisturizes dry skin
Argan oil is rich in Vitamin E and fatty acids which keep dry and flaky skin hydrated. It also contains antioxidants which are good for people suffering from eczema.
"Argan oil is rich in oleic acid, which can improve skin permeability and assist with other ingredients penetrating the skin barrier," says Susie Wang, expert skincare chemist and co-founder of 100 Percent Pure.
Kenya's economy is doing much better than expected – President Kenyatta
Statistics have shown that the country is fighting tooth and nail to survive despite the Covid-19 pandemic.
2. It's an anti-ageing product
Because of the presence of omega fatty acids, argan oil prevents the development of wrinkles. According to a study done in 2014, women who applied and consumed argan oil improved their skin's ability to retain water which is a major factor in reducing signs of ageing.
For a better result, celebrity aesthetician at SkinLab Joshua Ross recommends one to purchase argan oil combined with ceramides for a better result.
3. Protects one from acne
Argan oil protects one's skin from having a break-out. Skincare expert Susie Wang explains that acne occurs when your skin is inflamed, dry and damaged. Therefore, argan oil helps to neutralize that. "One of the major fatty acids in argan oil—linoleic acid—can help reduce inflammation, soothe skin, and improve moisture," Wang adds.
International body declares Africa wild polio-free
95 per cent of Africa's population has now been immunised, which was the condition the Africa Regional Certification Commission had set before declaring Africa polio-free.
4. Improves the health of your hair
Due to the presence of fatty acids, argan oil medicates an itchy scalp and prevents the occurrence of dandruff. When applied to the entire hair, it repairs split ends and promotes hair growth.
5. Maintains your hair colour
Applying one to two drops of argan oil goes a long way in maintaining your hair pigmentation. "The antioxidants found in argan oil are especially beneficial for colour treated hair to prevent loss of pigment," celebrity aesthetician at SkinLab Joshua Ross notes.
6. Protects one from several diseases
Consuming argan oil is believed to have health benefits such as protecting one from high blood pressure, diabetes and cardiovascular diseases. Some test-tubes studies by scientists have shown that argan oil also has some cancer-fighting effects.