17 ways to spice up your sex life
Sex is usually a critical topic to discuss about. Some will often shy off from bringing the issue up but the truth of the matter is, every partner should freely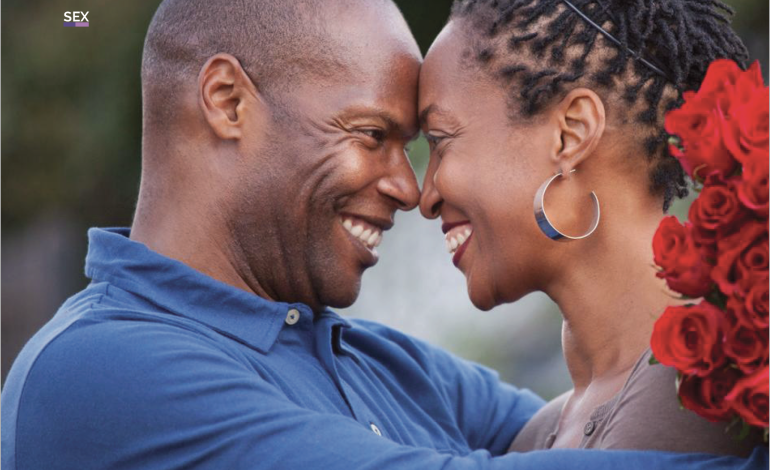 Sex is usually a critical topic to discuss about. Some will often shy off from bringing the issue up but the truth of the matter is, every partner should freely discuss matters sex to ensure satisfaction. Here are tips on how to add spice to your sex life.
Don't stop using your hands
You can multitask and use your mouth and fingers in all kinds of ways during sex. Use them to stroke the erogenous zones such as the neck, earlobes and nipples. Don't be afraid to get creative. You can pinch it, smack it or rather, just grab it.
Make use of the edging technique
This is the act of stopping your rhythm just before climax and resuming after a few seconds. It is geared towards resetting your orgasm timers. You can build up the momentum then slow things way down for thirty seconds or so.
Explore each other's fantasies
Everyone has sexual fantasies. Everyone! The problem only comes in when others think that their fantasies may get a little overboard and make them seem weird. Due to this, they may be reluctant to let their partners know about their fantasies because of the fear of embarrassment.
The fact is, your partner may be thinking of the same "weird" thing! Get it out there. Talk to each other about the fantasies or things that turn you on but you never really get the chance of experiencing them in real life.
How to spice up a boring relationship
When your relationship changes from spicy to boring, it does not mean that it is doomed to fail. Sometimes, it could be a sign that a few things need to be embraced or readjusted
Kick things up a notch
Sometimes, it's just about literally going faster and harder. Treat it like a race. Keep the pace until the end and then let it all out there. Also, one of the easiest but most effective ways of taking things a notch higher is by keeping things interesting: learn new sex positions.
Give your partner back-arching, toe curling, screaming orgasms that will keep them sexually obsessed with you. If your partner is not keen on learning new positions, then take action. Learn them yourself and make them see how much better things would have been if they explored a bit.
Try being more dominant
If you and your partner have spoken about consensual bondage, discipline, dominance and submission (BDSM) and are comfortable with experimenting, consider this a game changer. You might not even realise how much you love being bossy in bed until you try it.
Most relationships have one partner who is slightly more dominant in bed while the other slightly submissive in a sense that one partner is always more eager to try out new things or engage the other in sex. If you are the submissive one, why don't you try and change your role this time round. You might feel a bit uneasy about it at first but don't worry; your partner will be pleasantly surprised!
Use sex toys
Sex toys are great. Mostly, if you want to spice things up. There is literally every sex toy for everything, namely, for her clitoris or for his penis. Again, if you are solely into sex toys, things will start getting boring. A good way to view sex toys is seeing them as a spice, not the main ingredient.
Take time with the foreplay
To break out of this monotony, wait until the last possible moment when you just can't hold off. Building the anticipation is key and according to Patty Brisben, founder of Pure Romance, an erotic products company, "When your mind is aroused, it is often easier for your body to follow suit."
Ask for directions
Asking for directions when you really want to satisfy your partner during a blowjob, cunnilingus or hand job is a smart move if you want to improve fast. Do not ask directly. A better way to do it is by giving them choices or by making suggestive statements. Although you might find it a little tricky, it is important to remember that by asking for directions, you will quickly discover what your partner enjoys most and who knows, they might just return the favour!
Do the dirty talk
Talking dirty to one another during sex can be powerful. It will get both of you up to speed very quickly. The cool thing about talking dirty is that you don't really have to be in the bedroom to do it. You can talk dirty to your partner anywhere and the best way to do it is by blowing hot and cold, that is, being very sexual at times and at other times being non-sexual with them. This variation will keep them on their toes and not know what to expect next.
Ways to prevent insecurity from ruining your romantic relationships
Insecurity is a tricky beast. When we feel insecure, we often become self-critical and introspective. Our thoughts turn negative, we focus on what's wrong or what's missing from our lives, and we may become self-conscious.
Dress up
Dressing up for your partner, especially for women, is a simple sex tip. In a way, it is related to building anticipation. Dressing up doesn't necessarily have to be in costumes or slutty clothes. You can simply wear a provocative outfit that will make him look twice – that one thing that reminds him of why he likes you so much. This could be a dress that's a little shorter than normal, a top that's cut low or anything that accentuates your good features. Wear something that makes you feel daring and sexy, recommends Pepper Schwartz, Ph.D., a sociology professor at the University of Washington and the coauthor of The Great Sex Weekend: A 48-Hour Guide to Rekindling Sparks for Bold, Busy, or Bored Lovers.
Role-play outside the bedroom
Role-play doesn't have to be limited to the bedroom. Courtney Watson, a licensed marriage and family therapist who specialises in sex therapy in her private practice suggests that the two of you can dress up, go out and arrange a "one-night stand." Watson explains that during this one-night stand, "act like strangers the whole night: different names and back stories and flirt as if you just met."
Create your own erotica
You can do this by getting a journal to pass between the two of you; one person starts an erotic story and the other picks up where they left off. If you want it to be really explosive, agree to no sex for a day or two while you are at your steamy story. By the end of the week, you will be bursting to get your hands on each other.
Create a sexual bucket list
If you are in a long-term relationship and have talked about your sexual fantasies during one of your dates, you can each create a list of fantasies and then swap them. See what you had in common and pick some things you are both willing to try.
Plan a scavenger hunt
Start with a photo of yourself in a lingerie. Then, distribute photos of toys such as handcuffs, or pieces of clothing around the house. In the long run, use all these items for the rest of the night.
Play show and tell
This one requires a little strain from one of you. Under their watchful eye, use your own hand to show them where you like to be touched and how. Then, have them follow your lead and be sure to communicate what feels good.
Give the sex dice a roll
You can use the dice that tell you "action" or "body part." Try making one for yourselves. Together, list your six favourite sex acts and decide who gives and who receives on odds and evens for the other. Take turn in rolling the dice and enjoy your favourite moves.
Practice age-old advice
Those who practice Tantric sex follow the pleasure principles outlined in the Tantra, an ancient Indian spiritual text—usually with mind-blowing results! Surprise your partner by focussing on his lingam (penis, in Sanskrit), says Ava Cadell, Ph.D., a board-certified clinical sexologist. Try:
Spiraling the stalk: Using a lubricant, encircle your hands around his penis, one on top of the other. Simultaneously and gently, twist one hand in one direction and the other the opposite way.Making the fire: Softly rub your partner's lubricated penis with both hands as if rubbing a stick to ignite a spark.The Thousand Yonis (yoni is the Sanskrit word for vagina): Rub his lubricated penis from the top to the bottom, covering the head and sliding your hands down to the base with one hand after the other, in a fluid motion. "For the man, this feels like he is entering a thousand different vaginas—or the same vagina a thousand times," says Cadell.
This article was first published in the February Issue of Parents Magazine
READ OUR LATEST ISSUE HERE:
The edition that celebrates mothers!
Radio Citizen presenter Jeridah Andayi graces our May cover with her three children as we celebrate mothers all month long! Even with her busy schedule and the many hats that she wears, her role as a mother is the one she cherishes most.