6 Kenyan women making boss moves
We ought to recognize and applaud women taking the wheel in their fields. In a male dominated world, and in a third world country, successful women jump hurdles and tread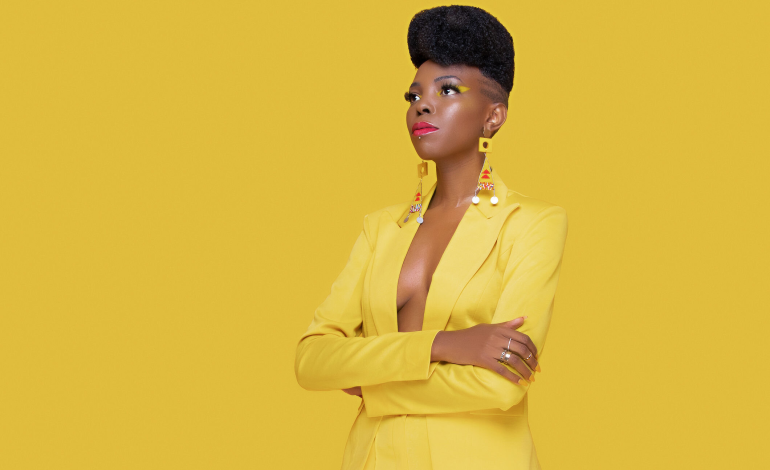 We ought to recognize and applaud women taking the wheel in their fields. In a male dominated world, and in a third world country, successful women jump hurdles and tread through obstacles to get to where they are. So when they get at the top, acknowledging their efforts goes a long way in motivating other young women out there to follow in their footsteps and never give up.
These women show us that it can be done and everyone can do it;
Dorothy Ghettuba
You have probably seen Kenyan movies on Netflix and marveled at how far we have gotten in the film industry. This is all thanks to Dorothy Ghettuba, the new Netflix Manager International Originals who has championed for Kenyan films to be aired on the thriving streaming platform. She desires to tell African stories through film making. Some of her works include, Penzi la sumu, Saints, Lies that Bind and Higher learning.
Ajuma Nasenyana
Ajuma is a Kenyan model who has graced international runways such as Victoria's Secret among others. Through her charity organization, Ajuma Foundation, she started a school project that launched in December 2020 and has seen steady progress since. The project involves donation of books to support literacy levels in rural Kenya. The exercise books, which have animated images of Ajuma in different tribal attires also aim to educate children on the Kenyan culture and encourage tribal unity.
Martha Koome
It's not a 'Kenyan women making boss moves' article without our very own first female Chief Justice Martha Koome. Stepping into office on 21 May 2021, Lady Justice Martha Karambu Koome attracted a wave of  admiration and congratulatory messages from the public. Her appointment has set a pace for women in legal fields who now know they too, cant take this seat.
‌                                              
Take a  Look at:10 Best Dressed Kenyan Celebrity Mums
Adelle Onyango
Adelle Onyango is a Kenyan media personality, radio presenter and social activist. She started 'Legally clueless' podcast to document authentic African stories that let us into the worlds of the story tellers and share their experience. The podcast also normalizes not having everything figured out and encourages others that it will all work out. Adelle has recently introduced a video series for the podcast aired on YouTube where she keeps the stories flowing.‌
Six tips to help you choose the best account as a woman in business
To succeed in business, a bank account is a must-have. However, choosing the best business account can overwhelm because of the many options available.
Azziad Nasenya
Azziad rose to fame after her tiktok video went viral and has since anchored herself in the limelight. For some, the fame would have only lasted a while but not Azziad. She was prepared for it! She once said that she had even gotten a manager just in preparation for she got famous. Miss Nasenya has kept her audience interested and hooked with her YouTube channel "Shoe game with Azziad" where she invites Kenyan celebrities to showcase their shoe collection. Aside from that, Azziad also appeared on our screens when she featured in the local show, Selina.
Wabosha Maxine
Starting of as a content creator through her beauty videos on YouTube, Maxine has grown tremendously before our eyes. The engineering student recently ventured into entrepreneurship and is making waves through her shop Bosh Drip. Bosh Drip launched late 2020 and has seen steady progress since with the array of jewelry and accessories available from the shop. She was also named Lifestyle Influencer of the Year 2020 by the Africa Digital Influencer Awards.
There are numerous women making celebratory moves, and the above represent just a fraction. Cheers to every woman beating odds and blazing their trail. We see your efforts and celebrate you.
'Our first year into marriage was rocky' Antony & Nenoh Ndiema- June cover shoot | Parents Magazine
Introducing to you Parents magazine Cover models for the June issue: Radio and TV host @antondiema and his wife, a gospel musician @nenohndiemaBe the first t…
FEATURED IMAGE: The Star