Education officials plead with able parents to pay school fees
Education officials, including Education CS George Magoha, are pleading with parents to clear their fee arrears so as to allow for smooth running of the schools activities. This was prompted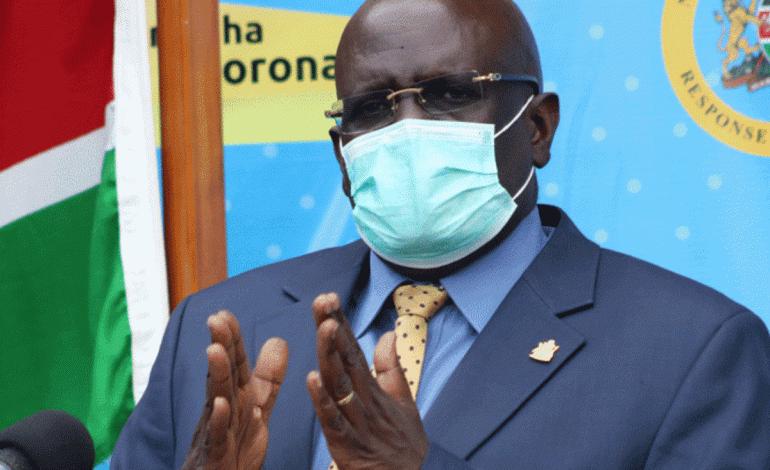 Education officials, including Education CS George Magoha, are pleading with parents to clear their fee arrears so as to allow for smooth running of the schools activities.
This was prompted by an observation that most able parents have not cleared the arrears with the hope that their children will not be sent home.
Magoha thus urged parents, especially those who have their children in boarding schools, to ensure that they pay school fees since their children's provisions including food, water, shelter, security and medical covers are covered by the school fees.
Image; The Health Cabinet Secretary Hon. George Magoha (Source: Standard/media)
Additionally, he cautioned parents against charging teachers with the sole responsibility of taking care of their children when they haven't paid  school fees.
The government also issued a directive to secondary school principals to allow disadvantaged students to continue with their studies alongside their classmates, despite pending fee arrears.  The directive also cuts across private schools.
Pupils in Homa Bay to learn in shifts
Pupils from Arunda Primary School in Homa Bay County will be learning in shifts to prevent the spread of COVID-19.
This was out of fairness and in good faith, according to the Education CS George Magoha.
"I would like to very firmly plead with our teachers that they have no permission from anybody to send a child home because of school fees," said Magoha.
The directive was put in place to ensure that all students catch up considering the nine-month period spent away from school.
Government okays tripling of varsity fees
Soon, government-sponsored university students will pay triple the amount of school fees they have been paying.
The recommended school fees is sh53,544 per year with the government subsidizing that with sh22,000 on top of that. The CS said that the government is aware of the hard economic times and  it's ready to protect the parents from the rogue headteachers.
Parents Magazine ePaper
Read an ePaper copy of Parents Magazine. Caring for you and your family.