How JOY DOREEN BIIRA Made It To The Top
  There's no one word to befittingly define Joy Doreen Biira, but articulate, passionate and aggressive certainly come close when describing the TV news anchor, talk show host, motivational speaker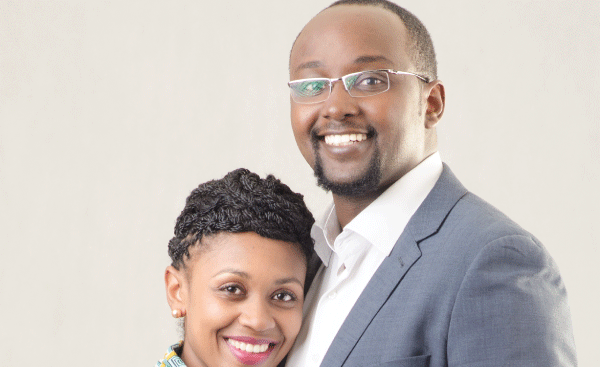 There's no one word to befittingly define Joy Doreen Biira, but articulate, passionate and aggressive certainly come close when describing the TV news anchor, talk show host, motivational speaker and MC. At 29, Joy is making her mark in an industry many struggle to make a name for themselves. Just eight months after becoming a mother, the media personality welcomes ESTHER AKELLO into her world and shares on family, love, motherhood and sitting at the top of her game.
In January 2012, local TV channel KTN rolled out a series of new anchors on their prime time news. Among these, was the diminutive Ugandan beauty, Joy Doreen Biira.
"The first day I reported to work, I barely had time to settle down when I was sent to the field to shadow fellow reporter, Edith Kimani! Although I had worked in a media house before, I had no major experience in field reporting," she says amusedly, revealing a playful side to her that many may be unfamiliar with. Not one to be fazed by unfamiliar territory, the Makerere University graduate took it in her stride and blossomed. In just one month, several field stories later and with a lot of help from fellow reporters in the newsroom, Joy had amassed enough knowledge, courage and poise to make her onscreen anchoring debut.
Following the dream …
Just a few months before moving to Kenya, Joy was working for a Ugandan TV station, NBS, and splitting her time between news anchoring, hosting a show and doing public relations for the station, not to mention hosting multiple radio shows on Uganda's Capital FM, jet setting to speaking engagements around the continent and trying to maintain her grip on her university studies. A true testament to her hunger and drive for new opportunities, and a willingness to step out of her comfort zone, which is ironic, considering she is not even a media studies graduate.
"After my A-level studies in 2005, I applied for three courses – mass communication, industrial fine art and information technology (IT). Unfortunately, I ended up in the information technology faculty and my parents especially my father, a retired doctor and a fan of the sciences, encouraged me to go forth with the course," says Joy. Reluctantly, Joy agreed to sit through her IT course.
However, unwilling to defer the dream to work in the media, she decided she would simply get creative. "I was an evening student at Makerere University meaning I had free time during the day. So I would sneak into mass communication classes and pretend I was one of the students and justify it to myself by saying that with my IT skills, I could offer the technical know-how on media equipment in addition to the digital platform," says Joy casually, as though it was the most natural thing in the world to do.
Several times she had to walk out of the classes after some lecturers realised she was not among the designated students. However, by then, her efforts had taken root. Some communication students and lecturers had taken note of her interest and invited her to host a show at the campus radio station.
It is said that there is no such thing as luck, merely a perfect cosmic collaboration between preparation and opportunity. Regardless, just two semesters after joining campus, opportunity came knocking. A friend asked Joy to accompany him to an audition to the newly opened NBS TV station and she ended up auditioning.
"It was not my intention to audition. After all, I barely looked the part. I was dressed in jeans, t-shirt and boots. However, amid pleas from one of the crew members who saw me along the hallway, I agreed to, at the very least, say my name in front of the camera and what a disaster it was. Instead of looking at the camera I kept glancing at the interviewers," she offers.
As she was about to leave, an answer to one final question struck a chord. When asked what she liked to watch on television, she replied she had no time for television as she was an evening student but perhaps the station could consider starting a morning show to cater for people who missed news due to their busy schedules? That same day, she got a call back asking her to report to the TV station the following day. Two weeks later, she took her place in front of the camera on Uganda's first ever morning show. She was only 20. Over the next five years she would rise through the ranks to become one of the stations leading faces.
Transitioning, adapting, transforming…
"By the time I moved to Kenya in 2011, I felt like I h ad reached a plateau in my career in Uganda and needed a new experience. It was a close call as I also had a job offer from Ghana but ultimately, I felt like Kenya would give me a far more enriching and expansive platform," she says. And while she says acclimatising to the local culture and Swahili language was tasking, she faced challenges from other unsuspecting quarters.
"I must admit, I found it hard to adapt to the local food. In Uganda, one food serving is filled with a variety of foods such as groundnut sauce, matoke, vegetables and meat stew. I found it very difficult to adopt to the nyama choma sensation in Kenya and ended up eating rice and beef stew for almost six months!" she exclaims.
That aside, Joy has proven to critics that she is more than a pretty face. Since joining KTN, in addition to anchoring prime and business news, she has co-produced and hosted several shows including Business Focus, which wrapped in 2012, and Africa Speaks, which deals with matters affecting the continent.
"When I joined KTN, I knew I wanted to do more than just anchoring. As opportunities to do motivational speeches both locally and abroad grew, my world was opened up to so many issues affecting Africa and the need for Africa to re-direct its own narrative through self-belief," she articulates.
Admittedly, she says the road to validation – that female anchors are more than just their looks -has not been easy. She recalls a time in Uganda when the tabloids were having a field day questioning her potential and intelligence.
"There was a lot of pressure to prove that I was worth my salt even more so considering my educational background was not in the media. So any opportunity to grow, any available job and training, I always jumped on it," she says.
In 2010, she got the break she had long awaited for. She was invited to speak at an international women's forum in Ghana and expound on young women in the media and in technology. She says after the conference, Ugandans never looked at her the same way and the speaking opportunities kept coming and have not stopped since then cementing her status as an unstoppable force. It is on this platform that she was able to champion for a cause she considers her most monumental moment in the media to date.
"In 2010 a few colleagues and I decided to start the '31 Million Ugandans, 31 Million Trees' tree planting campaign to raise awareness on the effects of climate change. Coincidentally, a few days later, the country experienced some landslides and a lot of people were displaced. Through the campaign, reached so many families with relief items and it got the attention of the president who launched it. That is my proudest moment," she beams.
In addition to that, she considers her interview with Chairperson of the African Union Commission Nkosazana Dlamini-Zuma to be among the highlights of her career. "She opened to me a world of possibilities where African women can bring substantial change that can span generations. Unfortunately, one of my other heroes, Nelson Mandela passed on before I could fulfill my dream of meeting him," she concludes.
Others among her enviable list of people she wishes to interview include America's first lady, Michelle Obama, Zimbabwe's president, Robert Mugabe and African tycoons, Aliko Dangote and Folorunsho Alakija.
Despite her obvious success, there is one aspect of her life that was missing. Her parent's approval. "The first time my parents learnt that I had a TV job, you guessed it, was through TV. Their first question was where had I derived the notion that I could take a full time job while studying. Their fear was that my studies would suffer and at one point I had so much going on that I had to defer my studies which validated their point, prompting them to cut off communication with me for close to a year while threatening to cut off my tuition as well," she says.
Determined to prove that her job was not a fluke, she got back to school and finally graduated in 2011. Several years on, she says her parents respect her decisions and their relationship has never been better.
Love, motherhood and family…
It is said that love happens when one least expects it. In 2013, while out with some friends, Joy met her fiancé, Newton Kung'u.
"I was taken by his personality and we ended up talking for quite a while. Thereafter, he travelled out of the country for two months but once back, we met several times and within three weeks, we were dating. In him, I found the perfect combination of gentleman, intellect and professionalism. The fact that he is in finance and outreach works for me. I am not sure dating someone in the media industry would be a good move as the glare sometimes can be very invasive," she says.
In December 2014, the couple welcomed their firstborn child, Ty Kung'u. "Motherhood has brought out a whole side to Joy that I never knew. She is more studious and diligent in her efforts. It's amazing to watch her blossom as a mother," says Newton to which Joy adds, "I feel the responsibility to groom my son to be disciplined, ambitious and successful. It's a tough balancing act."
The couple is set to do their final traditional wedding negotiations in December this year in Uganda and a wedding at a future date.
The future beckons.
In typical Joy Doreen Biira style, her vision for the future is big. "I have been given amazing opportunities and I feel it is my responsibility to share these blessings with the world. I would still like to work in the media both on and off-screen. However, it is my dream to give others, both boys and girls an opportunity to reach their dreams through education. I am a product of a scholarship because someone took a chance on me. I would just like to extend the same opportunity," she says poignantly.
To comment on this and other articles go to:facebook:ParentsMagazine/
www.parentsafrica.com/ twitter:@parentsafrica