IS YOUR MONEY SAFE? Tips to help you protect your cash
The recent happenings at Chase Bank, Imperial Bank and Dubai Bank demonstrated that banks might, after all, not be the safest places to put our hard-earned money. But they are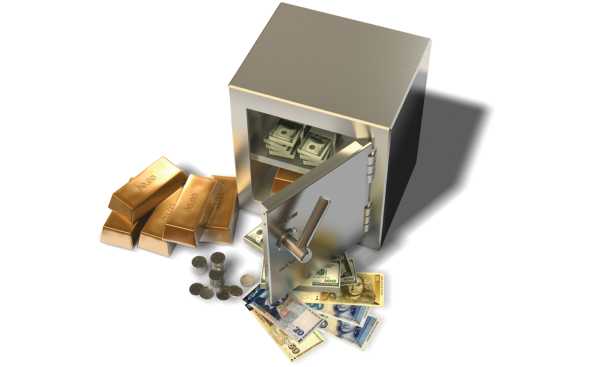 The recent happenings at Chase Bank, Imperial Bank and Dubai Bank demonstrated that banks might, after all, not be the safest places to put our hard-earned money. But they are a necessary evil and so we cannot run away from them. How then can we safeguard our money to ensure minimal risk whether it's on misfortunes we can control or not? This article provides the answer to that question.
Track your expenses: You might be doing everything to protect your money from outside forces when the real culprit is you. Discretionary expenses – money spent on things that are not essential for operation of your home such as dining out, gym, beauty products and so on – really eat into our income and hence lots of money is lost here. Comb through your discretionary expenses and determine where you lose money that could otherwise go into saving or investments.
Spread your risks: Remember the age-old adage: don't put all your eggs in one basket. In finance we say: don't keep all your money in one bank. Spread your money around in different banks and make sure you keep proper records of the accounts you have to avoid confusion. If you are averse to putting your money across different pots, then you can protect your money by saving in bank institutions with government participation as the surety is high compared to privately owned banks.
Keep some cash at home: Though this runs the risk of loss or setting yourself up as a target for criminals, it's wise to keep some money at home. This is an investment against the unexpected situations where everything else has failed and you have no other options to turn to. Invest in a fireproof and burglarproof safety box and store it in the least suspicious place. Remember not to put all your money in one basket.
Leave a will: Death is akin to resting and if you really want to rest in peace, draft a will while you still can. We don't want you turning in the grave because the wealth you worked so hard for is going to people you 'think' don't deserve it. We have witnessed cases where a deceased's properties go up in flames or into the wrong hands because there is no one to manage it. Don't be part of the statistics.
Get out of debt: No one knows how tomorrow will be, so start being smart with your money now.  If you can get out of debt, do it now. Start cutting all nonessential expenses, and use that money to pay down your debt. During an economic or bank collapse, the likelihood of losing your home – and money – to debt collectors is very high.
Insurance: Nothing can eat up a family's finances faster than being under-insured. Insurance provides safety and security against a particular event as well as financial support in case of calamities. Life and medical insurance are the basic insurance covers you can go for. No one is immune to illness and the rising cost of medical expenses is alarming to say the least, hence medical financial support will come in handy. There is also a slew of other insurance policies, for instance education, fire, burglary and retirement, that you can subscribe to.
Start stocking up on survival knowledge: Since time immemorial, information has always been power. You, therefore, need to empower yourself financially through reading books and articles that will increase your financial knowledge.  It is also imperative to equip yourself with skills that will enable you effectively interpret financial statements to avoid being caught unawares while relying on skillfully crafted press releases.
Start a side business: Investing in a business will help you be disciplined on where you channel windfalls or any extra money you might have. It will also help you to have some extra income and in case of unforeseen financial calamities such as your bank going under, you will not have to worry where you will get your next meal from. And who knows, you might turn that side hustle into a successful business.
Invest: You can protect your money through investing. Again, diversify your investment portfolio as there are many ways to invest such as the stock market, treasury bonds, real estate and farming – just to mention but a few. While looking for investment options, be prudent so that you don't lose or burn money in the process. Remember, the goal is to minimise risk on your money.
To comment on this and other articles go to:   facebook:ParentsMagazine/    
             www.parentsafrica.com/
             twitter:@parentsafrica
Published June 2016