How to rock the florals like a pro- for men
A few weeks ago, a colleague of mine found himself in an interesting fix. He was to attend an event whose dress code was floral. I am not sure whether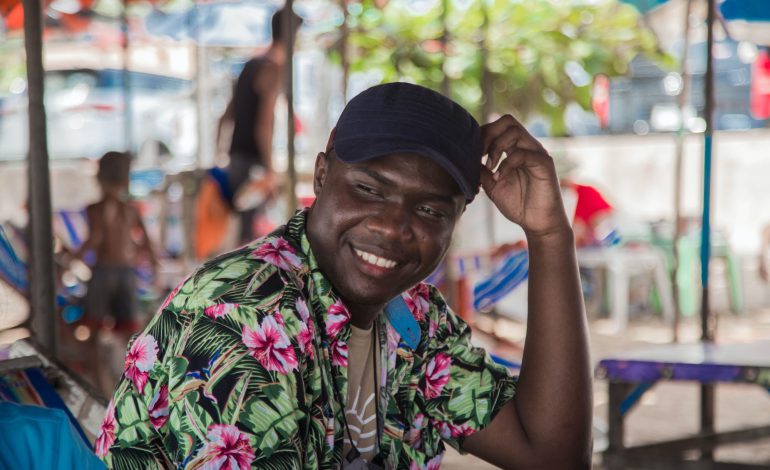 A few weeks ago, a colleague of mine found himself in an interesting fix. He was to attend an event whose dress code was floral. I am not sure whether he had a floral shirt in his wardrobe but I do know that he had difficulty differentiating a floral print from other prints, something that I am sure most men can identify with.
It is not their fault though. For many years florals were associated with women and have only recently found acceptance in the male wardrobe. Even then most men are still afraid to don floral shirts.
My colleague did find a floral shirt and he rocked in it and so can you with the following easy tips.
Get the right fit and pattern
Your body type should always guide your decisions when shopping for clothes. Ensure that your shirt is not too tight or too baggy, and not too long or too short, just the right fit. Also, pay attention to the shoulders and ensure that the seams sit well on your shoulders. If you are a little on the plus side, avoid big floral patterns and vice-versa.
Avoid competing prints
By now you know that floral wear for men is not only limited to shirts. There are floral pants, trousers, shorts, ties and even suits. If you feel bold enough to wear more than two floral items at a go, ensure that the print is the same throughout unless you are an expert in mixing and matching prints and patterns. Otherwise, your outfit will look noisy, uncoordinated and unappealing.
Photo by Raphael Nast on Unsplash
Be wise when accessorising
Your floral shirt already has too much going on. Therefore, do not go for bold and shiny accessories. Instead, go for more subtle and silent watches and sunglasses. Needless to say, accessorising and doing it correctly can add a bold statement to an otherwise drab outfit.
Pair your floral with denim bottoms
Denim trousers or shorts  pair well for a casual look. If you are going to the beach, denim shorts and a floral shirt is perhaps the coolest look there is.
Block with a solid shade
If you are not comfortable wearing a floral suit, get a solid coloured top to go with your floral trouser or a solid coloured trouser to go with your floral shirt. Where you can, make sure that the colour you choose for your trouser matches at least one colour on the floral pattern of your shirt to give you a clean look.
Alex Kaniaru- Parents Magazine. Photo by Maingi Kabera
Learn the art of layering
Floral shirts look good on their own and do not necessarily need layering. However, if you are going to be out late in the evening, your shirt will not suffice against the cold and you will need to carry an additional item of clothing.
Layering is not easy and can make or break an outfit. You can layer your floral shirt with a blazer jacket, a denim jacket or even a leather jacket for that supermodel look. Whatever you choose, ensure that it is of a solid colour and that at least the colour matches the pattern on your shirt.
Do not be afraid to wear your floral to work
If the dress code for your office does not explicitly require you to wear only solid colours, then you can choose to be bold and wear your floral to work. For a formal look, wear your long-sleeved floral shirt with a solid coloured suit.
For the office, you might want to limit your floral wear to shirts alone. Unless you work in an artistic and creative space a floral suit may be going overboard.
The choice of shoes
As far as shoes go, the rules you use to pick a pair of shoes when wearing other outfits also apply for florals. For example, Italian leather shoes for beachwear is a no-no. Let your end goal with your outfit guide your choice of footwear. For example, if you are going for a casual look, sneakers may be your best bet.
Just ensure that your shoes are not too far from the rest of your outfit in terms of colour. If you are not sure, try and make sure the colour of your shoes matches your floral shirt.
Final thoughts…
If you are trying to be bolder with your fashion choices, try going floral. There is nothing that screams confidence like a man who is willing to go out of his comfort zone when it comes to fashion choices. Even better is when that said man gets it right. That man could be you with the help of the tips in this article.
5 Fashion Looks For Men – Parents Magazine
Here are 5 looks to try out. Subscribe and like our channel, as you share your thoughts in the comments sectionFor more amazing videos: https://goo.gl/ozZzA8…