Two Kenyan journalists elected as board members of WAN-IFRA
By Maria Manu Caroline Kimutai, the Managing Editor in charge of the digital division at the Standard Media Group, and Agnes Kalekye, the Chief Operating Officer of the Radio Africa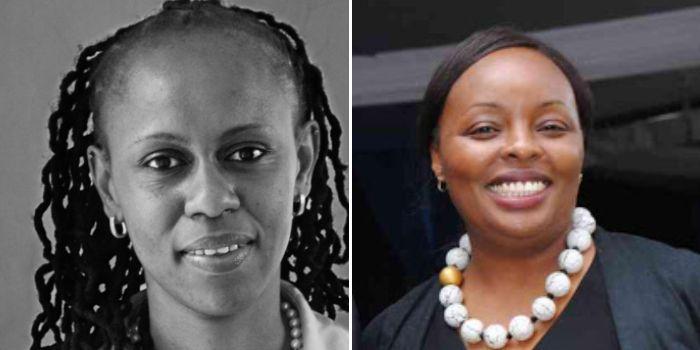 By Maria Manu
Caroline Kimutai, the Managing Editor in charge of the digital division at the Standard Media Group, and Agnes Kalekye, the Chief Operating Officer of the Radio Africa Group Limited, were elected as new board members during the World Association of News Publishers (WAN-IFRA) annual General Meeting, held on June 17.
The announcement was made by the organization's Chief Executive Officer, Vincent Peyregne, who welcomed the new board members, adding that the new team represents the organization's commitment to broadening board expertise and attaining gender parity in media management.
"Today's announcement advances our ongoing efforts to expand the expertise and diversity of our Board and confirms that a growing number of women are taking up senior positions in the media. However, we are far from the parity we aspire to as an industry. I hope this and future elections will lead the way," Peyregne stated.
The vice-chair of the Media Owners Association added that more women would be included in media leadership through WAN-IRFA by being trained and being given the necessary tools for the field.
8 Kenyan women in STEM you should know about
There is still not much recognition of women who work in STEM fields, even though, women contribute significantly to the development of technology and science.
Kimutai and Kalekye were elected alongside nine other members, while 14 general directors were reelected.
Speaking about her new position, Kalekye stated that the appointment will enable members to gain access to professional services to help their businesses thrive, especially at a time when newspaper publishers in Kenya are experiencing an existential crisis due to a reduction in readership and advertising.
The World Association of News Publishers (Wan-Ifra) is the global organization of the world's press.
It aims to provide expertise and services to its members to develop and succeed in a digital environment, emphasizing press freedom and journalism, media sustainability, and media innovation.
Rayhab Gachango: Leading lifestyle blogger
Rayhab Gachango is one of the leading lifestyle bloggers in the country. Despite many blogs running their course after several years, hers still stands strong. She speaks with HARRIET OGAYO on helping people live their best lives one blog post at a time.